The Christmas Holidays are just around the corner. There are so many exciting events happening this December in Houston. With the days nearing, the excitement is also up in the air. No doubt everyone wants to have the best time in the holidays. But along with the excitement, we sometimes overdo ourselves with all the planning and end up with nothing. So here we bring you a list of all the fun events for you: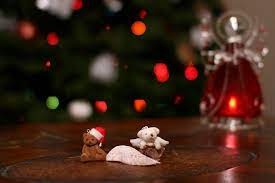 This event will be from November 25 to December 27. We all love the classic Nutcracker story. It's about a girl named Clara and the magical Nutcracker she receives on Christmas eve. The Nutcracker takes her to a World of magical creatures, and they experience and learn valuable lessons through it together. The play is going to have great sets, wonderful dance musicals, and fabulous costumes.
The Christmas Carol at Alley theatre will be there until December 30. It's the famous Charles Dicken's Christmas story. The story is about the miserly Scrooge, who mistreats everyone because of which he has lost everyone in his life. On Christmas eve, he gets visited by three ghosts - the ghost of Christmas past, the ghost of Christmas present, and the ghost of Christmas future. They remind him the crucial things in his life and how he has forgotten to look after them. The play is adapted and directed by Rob Melrose.
The Sugar Land Holiday Lights will be at the constellation field until January 1, New Year's Day. At the home of Sugarland Space Cowboys, more than three million lights are creating a glittery winter wonderland. The place also has a holiday market, a carnival, themed displays, visits with Santa Claus, and many more.
There's the display of the Galaxy Lights at the Space Centre Houston till January 1, New Year's Day. There are going to be space-themed light installations, high tech experiences, and flown spacecraft. It's going to be a stellar spectacle throughout the campus. Tickets range from $19.95 to $27.95. It's absolutely free for kids of age group 3 and under.
Plan your visit to these wonderful Christmas events with the Texas shuttle service. You can book Dallas to Houston shuttle service. We will pick you up and drop you off at your exact locations. Almost all rides are non-stop in nice cars, SUVs, or shuttles. We are available 24/7. You can also change the time or date with us without being charged. It even reduces the unwanted cost incurred on the fair of taxis and buses to reach home. There's less hassle, and you can save more money with us. The Texas Shuttle is safer, affordable, flexible, and more convenient than any other ride. Book a ride with us this season to experience that warm and stress-free holiday vibe.