The wedding season is here. It's happening everywhere. It's one of the big days of someone's life. It's the celebration of love. The celebration of starting a new life. Your friends and families also come together to participate in your big day. But we all know how stressful arranging a wedding can be. It truly takes a village to get people married. There are hundreds of arrangements one has to see for the wedding. Starting from décor, food, guest lists, accommodations, outfits, and many more. One of the big decisions to make for marriage is the wedding venue. It's crucial since you must also book it a few months back. Here are a few wedding venues in Austin where you can have your dream wedding.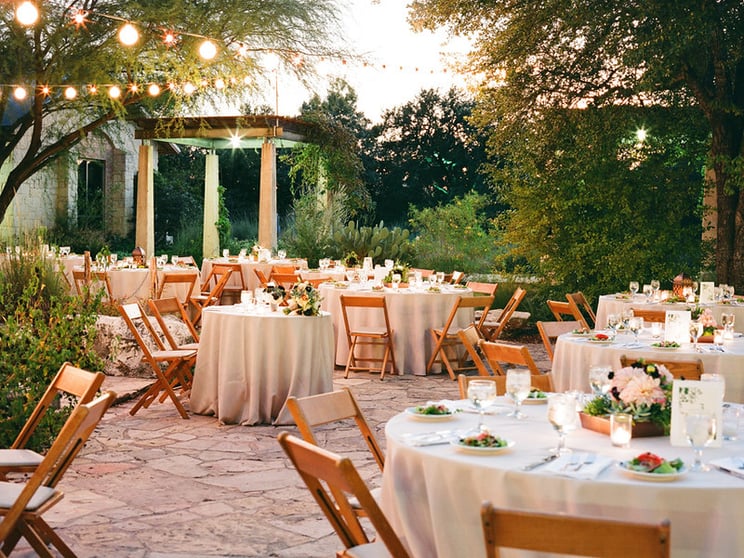 It's a great wedding destination for a couple. This beautiful Victorian home was built in 1883 and is located in Downtown Austin. If you are looking for an outdoor wedding, then this is the best option for you. It has old fashioned parlor and is clustered with wide verandas. This place has a dreamy décor. There are small lights placed all over the lawn and the oak trees. It can accommodate up to 250 people, which is a decent amount. It's located at 1104 San Antonio St.
This place has an impressive area of about 2,900 square feet. It has attracted many couples to tie their knots here. Known to be one of the best wedding venues in Austin, has to be booked way before the actual wedding. You can book this place for other ceremonies as well. With a capacity to hold over 150 guests, you can have your private classy, and cozy wedding here. They have great facilities like excellent catering and bars. The staff here is also friendly, and the overall vibe is charming.
Many grand weddings have been happening here for a long time now. It's a grand place which was built in the year 1878. This place has had weddings since 1949, and every wedding has been exceptional. One of the main features of this place is the large ballroom in the Millett Opera House. It's located at 110 E 9th St, Austin.


Texas Shuttle will help you plan your rides to these extraordinary wedding destinations. You can book our Dallas to Austin shuttle service. We will pick you up and drop you off at your exact locations. Almost all rides are non-stop in nice cars, SUVs, or shuttles. We are available 24/7. You can also change the time or date with us without being charged. There's less hassle, and you save more money with us. The Texas Shuttle is safer, affordable, flexible, and more convenient than any other ride. Book a ride with us this season to experience that warm and stress-free holiday vibe. It even reduces the unwanted cost incurred on the fare of taxis and buses to reach home. We provide professional chauffeurs with uniform and clean vehicles. Our mission is to create lifetime customer loyalty by exceeding our customer's expectations in terms of service.