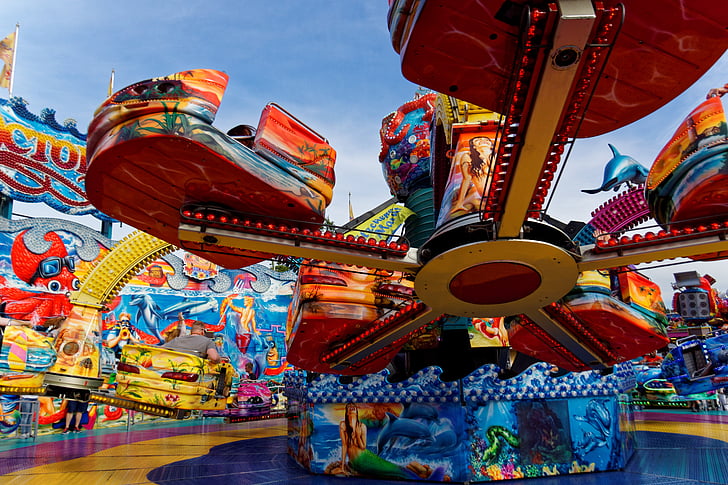 Water parks are for everyone and for all age groups. It brings out the kid in us. The thrill of it and the adrenaline rush just make us feel alive. Water Parks are more fun during the summer. People usually don't go for an outing because of the hot weather. But waterparks are just the perfect place to enjoy your summer with loads of fun. Dallas has many Water Parks where you can enjoy all the rides and slides. Here's a list of a few places that you can check out:
1. Bahama Beach Family Water Park
The Dallas Park and Recreation Department operate Bahama Beach Family Water Park. It's a tropical-themed wet zone with water balloon launchers, slides galore, and a lazy river. The park has many activities to keep the kids entertained. Make sure to take advantage of the Coconut Groove, a massive water rain fortress, geysers, ladders, a 1000-gallon dumping bucket, and three 40-foot slides.
2. Great Wolf Lodge
Great Wolf Lodge is the best place to have family fun. It's located at Grapevine and always has a balmy 84 degrees inside this 80,000-square-foot tropical paradise. This place has many attractions. They have twelve water slide rides, seven pools, and a multi-level tree house with many interactive features. They have both indoor and outdoor water parks for you to choose from according to your mood.
3. King Spa and Waterpark
King Spa and Waterpark cater to both kids and Adults. It's located in Northwest Dallas. It's a Korean bathhouse where you can steam, soak and swim. You can also spend the night having delicious food. They have a massive indoor water park and children's pool that you and your kids can enjoy.

Texas Shuttle will help you plan your ride to these fun water parks in Dallas. You can book our Dallas to Austin shuttle service. We will pick you up and drop you off at your exact locations. Almost all rides are non-stop in nice cars, SUVs, or shuttles. We are available 24/7. You can also change the time or date with us without being charged. There's less hassle, and you save more money with us. The Texas Shuttle is safer, affordable, flexible, and more convenient than any other ride. Book a ride with us this season to experience that warm and stress-free holiday vibe. It even reduces the unwanted cost incurred on the fare of taxis and buses to reach home. We provide professional chauffeurs with uniform and clean vehicles. Our mission is to create lifetime customer loyalty by exceeding our customer's expectations in terms of service.