History is an essential aspect of our civilization. It is what helps us understand our past and the reason behind everything in the present. It helps to understand our situation better and make better plans to deal with it. Many people consider history boring, but as we grow old, we start developing an interest in history as we see a pattern in our lives with the past. We, humans, are naturally curious species, and history holds many mysteries with it. For example, the reason behind the extinction of dinosaurs is still a mystery to us. If you enjoy history, you should definitely pay a visit to Waco Mammoth National Monument.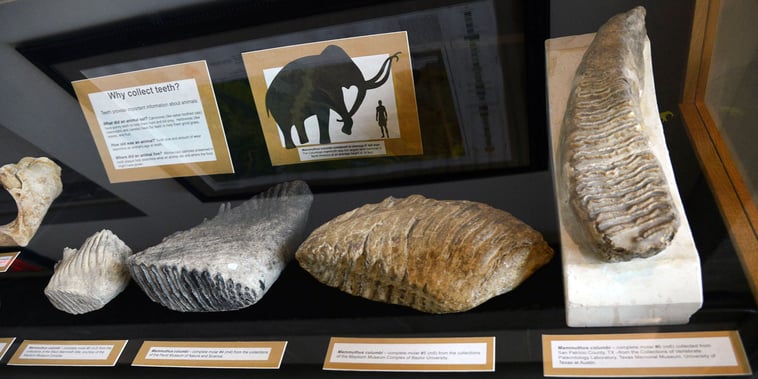 Waco Mammoth National Monument
This monument site gives you an escape from city life and shows a glimpse of the life of the ice age species. It's one of the most famous places in Waco and the world's first known and discovered Columbian mammoth nursery herd. This monument's most extensive collection of species died of a natural disaster.
In 1978, Eddie Bufkin and Paul Barron went on a search for arrowheads and fossils near the Bosque river. But instead, they stumbled upon a large eroding bone. That bone turned out to be the femur bone of a Columbian mammoth. This extinct species lived during the ice age and inhabited places like North America, Southern Canada, and Costa Rica. After that, the Strecker museum started excavation on that site. There was a discovery of fossil remains of 24 Columbian mammoths from the ice age. From further studies, it's believed that the mammoth nursery herd died from sudden floods and mudslides. The herd was composed of 19 adults and their offspring. The positioning of the fossils showed that the adults tried to save their kids from mud but failed. There were discoveries of other species like prehistoric camel, dwarf antelope, giant tortoise, American alligator, and the tooth of a juvenile saber-toothed cat.
In 2015, the mammoth site was declared as a National monument. This monument site is worth a visit. You get guided tours throughout the day. It's open every day from 9 am to 5 pm Visitors can also explore independently. There are no reservations needed for a visit. The tours would start from the Welcome Center and down a 300-yard waved path to a Dig Shelter where the mammoth fossils are on site. The whole tour will be informative and enjoyable. You will learn about the ice age, how the fossils were discovered, and the importance of the site in North America.
Texas Shuttle will help you plan your rides to this beautiful Waco Mammoth National Monument. You can book DFW to Waco shuttle service. We will pick you up and drop you off at your exact locations. Almost all rides are non-stop in nice cars, SUVs, or shuttles. We are available 24/7. You can also change the time or date with us without being charged. There's less hassle, and you save more money with us. The Texas Shuttle is safer, affordable, flexible, and more convenient than any other ride. Book a ride with us this season to experience that warm and stress-free holiday vibe.