Texas, the sprawling state known for its diverse landscapes and vibrant culture, holds a profound spiritual essence within its borders. With Texas Shuttle as your trusted travel companion, embark on a transformative journey to unveil the hidden spiritual treasures scattered throughout the Lone Star State.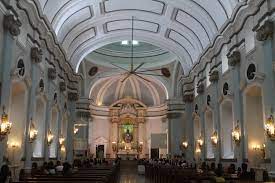 Sacred Sites and Pilgrimages
Experience the power and reverence of sacred sites and embark on spiritual pilgrimages that have attracted seekers for centuries. From the iconic San Fernando Cathedral in San Antonio to the holy grounds of the Alamo, these sites carry a deep spiritual significance, offering solace and inspiration to those who visit.
Spiritual Retreats and Centers
Discover serenity and inner peace in Texas's spiritual retreats and centers. Nestled amidst tranquil landscapes, these havens provide a sanctuary for introspection and self-discovery. From the meditation retreats in the Hill Country to the contemplative spaces of the Guadalupe Mountains, these centers offer guidance and support for spiritual seekers.
Indigenous Wisdom and Traditions
Immerse yourself in the ancient wisdom and traditions of Texas's indigenous cultures. Delve into the rich spiritual traditions and ceremonial practices of Native American tribes like the Apache, Comanche, and Caddo, and explore their profound bond with the land and the natural world.
Mystical Landscapes and Natural Wonders
Marvel at the breathtaking beauty of Texas's mystical landscapes and natural wonders. From the majestic canyons of Palo Duro Canyon State Park to the ethereal beauty of Enchanted Rock, these awe-inspiring vistas serve as gateways to spiritual transcendence and connection with the divine.
Spirituality in Urban Centers
Even within the bustling urban centers of Texas, spirituality thrives. Explore the vibrant religious tapestry of the state by visiting historic churches, temples, and mosques. Engage in meaningful conversations with spiritual leaders and fellow seekers who have found solace and community within these urban spiritual havens.
Texas is not only a land of physical grandeur but also a realm of profound spiritual significance. Texas offers many opportunities for spiritual growth and self-discovery, from sacred sites and spiritual retreats to indigenous wisdom and mystical landscapes. With Texas Shuttle as your guide, you can embark on a soul-enriching journey that will unlock the spiritual essence of the Lone Star State. Allow Texas Shuttle to accompany you on this transformative expedition as you uncover the spiritual treasures that await your exploration.