Welcome to Texas, the Lone Star State, where rich history, vibrant culture, and breathtaking landscapes await. In this blog, we invite you to embark on an unforgettable adventure with Texas Shuttle, your trusted partner in exploring the hidden gems and iconic destinations of Texas. Our reliable shuttle service ensures your transportation needs are met, allowing you to immerse yourself in the wonders this great state offers fully.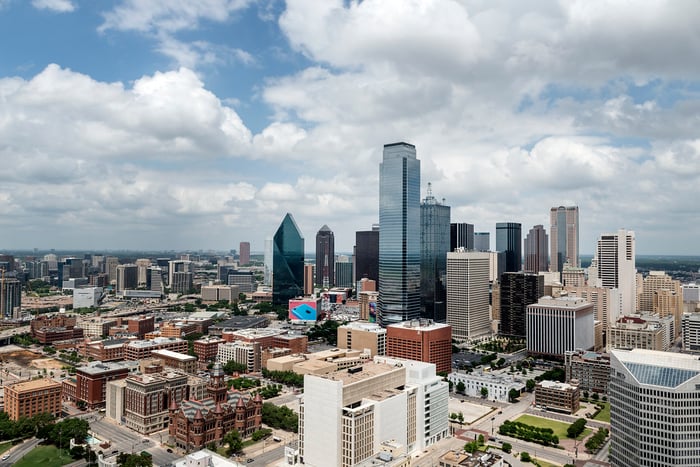 Texas Shuttle Service: Your Key to Seamless Travel
Discover the convenience and comfort of Texas Shuttle's reliable transportation services. Texas Shuttle prioritizes your travel experience by providing a dedicated fleet of well-maintained vehicles and experienced drivers. We offer various transportation services, including airport shuttles, ground transportation, and group transportation, catering to the needs of individuals and groups. With our competitive rates and unwavering commitment to exceptional customer service, we ensure that your journey through Texas begins on a positive note.
Exploring Texas's Diverse Landscapes
From the vibrant cityscapes to the untamed wilderness, Texas boasts an incredible variety of landscapes. Hop on board Texas Shuttle as we venture into the heart of this vast state, experiencing its unique charm at every turn. Whether you're seeking the towering skyscrapers of Dallas, the historic streets of San Antonio, or the natural wonders of Big Bend National Park, our shuttle service ensures a comfortable and convenient way to navigate these diverse landscapes.
Unearthing Texas's Cultural Treasures
Immerse yourself in the vibrant cultural tapestry of Texas with the help of Texas Shuttle, your gateway to exploring the diverse heritage this state offers. Explore the art galleries of Houston, delve into the rich history of Austin, or immerse yourself in the vibrant music scene of Fort Worth. Our shuttle service takes you to these cultural hubs, where you can witness the fusion of traditions and experience the true essence of Texas's cultural heritage.
Discover Hidden Gems with Texas Shuttle
Beyond the well-known attractions, Texas holds hidden gems waiting to be discovered. Let Texas Shuttle be your guide as we unveil lesser-known destinations that showcase the state's true beauty. Explore the charming small towns, tranquil lakes, and scenic parks that offer a respite from bustling city life. With our shuttle service, you can venture off the beaten path and create lasting memories in these hidden treasures.
Texas is a land of captivating tales and unforgettable experiences. With Texas Shuttle, you can explore the Lone Star State's diverse landscapes, cultural riches, and hidden gems. From convenient transportation to personalized services, we are committed to ensuring your journey through Texas is exceptional. Get ready to experience a one-of-a-kind adventure as we uncover the captivating stories that make Texas genuinely extraordinary.