Welcome to Texas, a state known for its vast landscapes, rich history, and vibrant culture. In this blog post, we extend a warm invitation for you to accompany us on an extraordinary journey as we unveil the hidden delights of the Lone Star State, all made possible with the exceptional services of Texas Shuttle. Whether you require airport transfers, group transportation, or explore offbeat destinations, Texas Shuttle is here to provide reliable and affordable shuttle services throughout the state.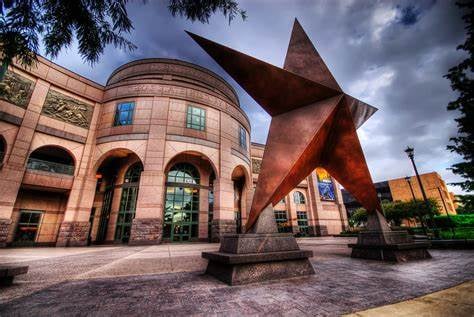 Texas Shuttle Service - Your Reliable Transportation Partner
Regarding transportation services in Texas, Texas Shuttle stands out as a trusted and reliable partner. From airport shuttles to ground transportation, Their exceptional services are structured to cater to your unique requirements, guaranteeing a seamless and stress-free travel experience from beginning to end. Texas Shuttle prides itself on its reliable fleet of well-maintained vehicles and skilled drivers, ensuring a comfortable and seamless travel experience for individuals, families, and groups of all sizes.
Exploring Offbeat Destinations in Texas
Texas is brimming with offbeat destinations waiting to be discovered. With Texas Shuttle as your guide, you can venture off the beaten path and uncover hidden gems that showcase the true essence of this enigmatic state. From quirky small towns to serene natural landscapes, each destination offers a unique and unforgettable experience. Whether you're seeking the charm of historic districts, the tranquility of national parks, or the thrill of outdoor adventures, Texas has it all.
Texas Airport Shuttle - Seamless Transfers for Travelers
For travelers arriving in Texas, Texas Shuttle's airport shuttle service ensures a smooth and stress-free transition from the airport to your destination. At Texas Shuttle, our professional drivers go above and beyond to welcome you at the terminal, lend a hand with your belongings, and ensure a smooth and enjoyable journey to your chosen destination. With Texas Shuttle, you can relax and enjoy the trip, knowing that your airport transfer is handled efficiently and punctually.
Group Transportation Made Easy
Planning a group outing or event in Texas? Texas Shuttle offers reliable group transportation services to accommodate your needs. Whether it's a corporate event, a family reunion, or a school trip, their spacious vehicles can comfortably accommodate large groups, ensuring everyone travels together in comfort and style. With Texas Shuttle's group transportation, you can focus on enjoying your time together while leaving the logistics to the experts.
Texas is full of surprises and hidden delights waiting to be explored. With the convenience and reliability of Texas Shuttle's transportation services, you can embark on a journey that takes you beyond the well-trodden paths, unveiling the enigmatic beauty of Texas. Texas Shuttle is your go-to transportation partner whether you need airport transfers, group transportation or seeking offbeat adventures. Prepare yourself for an extraordinary experience as you uncover the hidden treasures and forge everlasting moments in the remarkable Lone Star State, all with the reliable support of Texas Shuttle.