Every spring in East Texas happens, the Azalea Trails, which is the most awaited time in Tyler. If you love history and flower gardens, then the Azalea Trails is the place for you. It has a ten-mile extended neighborhood of residential gardens filled with Dogwood, Tulips, blooming Azaleas, historic homes, and brick streets. This place will make your day and bring a smile to your face—this is an excellent alternative to spending your weekends having parties in clubs and bars. Spending your time in Azalea Trails with your friends and family will give you a feeling of warmth and peace.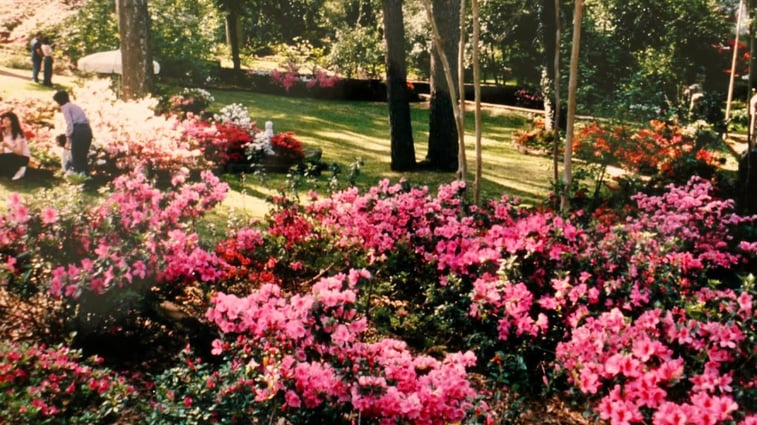 History
Everything started in 1929 by Maurice Shamburger. He planted the first Azaleas in the Lindsay Lane area. Seeing him, other neighbors also planted different plants, and soon the place became known for its springtime beauty. Over the years, this place got known all over East Texas and beyond. Then almost after thirty years, in 1960, the first guided tour routes were established to help guide tourists. Presently there are two marked routes in Azalea trails, i.e., Lindsey Trail and Dobbs Trail. Over 100,000 people from all over the U.S.A visit Tyler each spring to attend the Azalea Trails. Some of the attractions of Azalea Trails are as follows:
1. Redbrick Streets
The star attraction of Azalea Trails - The Red Brick Streets, had its origin during the Great Depression. President Franklin D. Roosevelt created the Works Progress Administration (WPA) for more job opportunities and to set the country back to work. The WPA members undertook various projects, including building beautiful red brick streets. They also oversaw the construction of a significant drainage project.
2. The Three Neighbors
Many city dwellers were attracted to Tyler's beauty. The old drainage project charmed people and brought them together with its world-style stone bridges. It's the centerpiece of Azalea trails. The three pairs of neighbors Guy and Joan Pyron, Don and Bonny Edmonds, and Gordon and Margaret Davis, had their homes in the heart of the historic town of Azalea's district. They all moved here from different parts of Texas and created unique personalized gardens. They all had Azaleas in their gardens, of course!
3. Sculpted English-Inspired Gardens
One of the garden owners, Don, was drawn to the manicured English Gardens and was greatly inspired by them. He wanted sculptures more than the overflowed flowers we usually see in English Gardens. He once said, 'I'm more of a clip and design kind of a guy". When they returned home, Bonny and Don added - order sculptures and azaleas to their garden. Every year many visitors could stop by to soak in the beauty of this garden.
Plan your visit to the Azalea Trails this spring with the Texas shuttle service. You can book the DFW to Tyler shuttle service. We will pick you up and drop you off at your exact locations. Almost all rides are non-stop in nice cars, SUVs, or shuttles. We are available 24/7. You can also change the time or date with us without being charged. There's less hassle, and you save more money with us. The Texas Shuttle is safer, affordable, flexible, and more convenient than any other ride. Book a ride with us this season to experience that warm and stress-free holiday vibe.