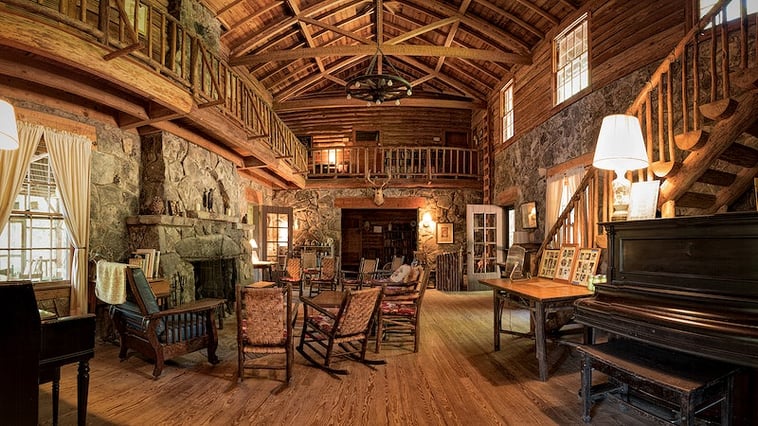 We all have dreamt of building our tree house and living in it. Some of us even tried building it, but a kid's life is always busy with homework and extra classes. Even though it's a very young dream, it's still somewhere alive in our hearts. What if you get to live it in adulthood with much better amenities? Dallas has many Treehouses on Airbnb where you can relive your dream. Here's a list of a few places that you should check out:
1. The Hidden Cliff
The Hidden Cliff is located in the Bishop Art District. That means you have many options for bars, shops, and restaurants on your doorstep. This place is built in the backyard of a mid century modern estate. The tree house has a queen-sized bed, a TV with Amazon Prime and Hulu subscription, a wet room-style bathroom, and an outdoor barbeque space. It's the perfect place if you are travelling light.
2. The Extraordinary Treehouse
The Extraordinary Treehouse is just a 15 minutes drive from Downtown Dallas. The treehouse is a hideaway amongst the treetops, filled with light and natural materials like stone and wood. They have a footbridge, a terrace, winding paths, and a babbling brook nearby. The place is just out of your dreams.
3. Viewpoint
Viewpoint is just an hour's drive from Downtown Dallas and 30 minutes from Fort Worth. This treehouse is a perfect stay for two in a beautiful secluded area. You get a few locally sourced goodies on your arrival. This place has floor-to-ceiling windows for you to admire nature in all its glory. They also have a balcony with a ladder leading to the roof to see sunrise and sunset. It's the perfect dreamy place for you to stay.

Texas Shuttle will help you plan your ride to these beautiful tree houses in Dallas. You can book our Dallas to Austin shuttle service. We will pick you up and drop you off at your exact locations. Almost all rides are non-stop in nice cars, SUVs, or shuttles. We are available 24/7. You can also change the time or date with us without being charged. There's less hassle, and you save more money with us. The Texas Shuttle is safer, affordable, flexible, and more convenient than any other ride. Book a ride with us this season to experience that warm and stress-free holiday vibe. It even reduces the unwanted cost incurred on the fare of taxis and buses to reach home. We provide professional chauffeurs with uniform and clean vehicles. Our mission is to create lifetime customer loyalty by exceeding our customer's expectations in terms of service.