Summer in Texas is no joke, with temperatures regularly reaching the high 90s and even into the triple digits. While there are plenty of outdoor activities, sometimes it's too hot to be outside. Fortunately, Austin has many indoor activities to keep you entertained and relaxed. And with Texas Shuttle, you can get around town without worrying about driving in the heat. Here are our top picks for indoor activities to enjoy in Austin.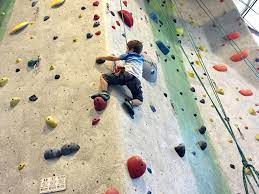 Museum Hopping:
Austin has various museums, from the Blanton Museum of Art to the Bullock Texas State History Museum. Spend a day museum hopping and exploring the various exhibits, galleries, and collections. Not only will you stay cool indoors, but you'll also learn something new and exciting.
Catch a Movie:
Going to the movies is a classic way to beat the heat, and Austin has plenty of theaters. Check out the Alamo Drafthouse, a local favorite that offers food and drinks while you watch the latest blockbusters or cult classics. For a more indie experience, head to the Violet Crown Cinema, which showcases independent and foreign films.
Indoor Rock Climbing:
Get a workout and stay cool indoors with indoor rock climbing. Climbing is a great way to challenge yourself physically and mentally while having fun. Austin has several rock climbing gyms, including Austin Bouldering Project and Crux Climbing Center, where you can climb, boulder, and train.
Visit an Escape Room:
Test your problem-solving skills with an escape room adventure. Working together with your friends or family, you'll have to use your wits to escape before time runs out. Austin has several escape room locations, including Escape Game Austin and The Escape Game Austin, where you can choose from various themed rooms and puzzles.
Go Bowling:
Bowling is a classic indoor activity, and Austin has several bowling alleys. Check out the Dart Bowl, a family-owned and operated establishment that's been around since 1958, or the High 5, which offers bowling, arcade games, laser tag, and a full bar.
When the Texas heat is just too much to handle, Austin has plenty of indoor activities. From museum hopping to indoor rock climbing, there's something for everyone. And with Texas Shuttle, you can get around town without worrying about the heat or traffic. Book your trip today and start exploring all that Austin has to offer!