Texas is known for its rich music history and diverse genres, from blues and country to rock and hip-hop. Luckily, with Texas Shuttle, you can easily hop on and off at some of the best spots in the Lone Star State.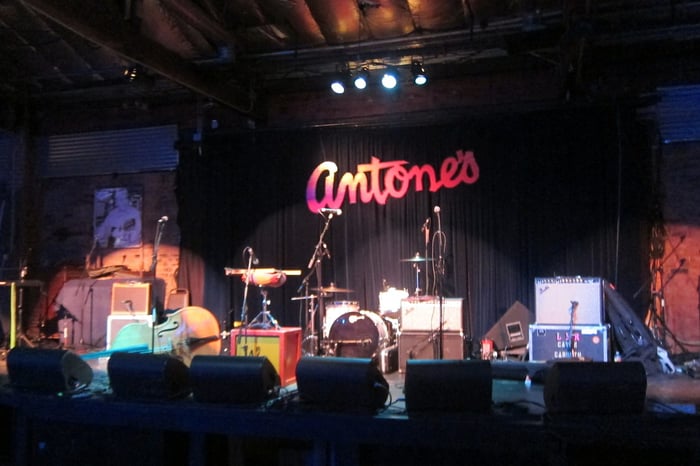 Antone's Nightclub, Austin
It is a legendary music venue in the heart of Austin, Texas. It was founded in 1975 by Clifford Antone, who wanted to bring blues music to the city. Over the years, Antone's has hosted some of the biggest names in the blues industry, including B.B. King, Stevie Ray Vaughan, and Albert Collins. Today, the venue continues to attract some of the best blues and rock musicians worldwide. With live music every night of the week, Antone's is a must-visit for any blues lover.
Billy Bob's Texas, Fort Worth
Whether you are a die-hard country music fan or just looking for a fun night, Billy Bob's is a must-visit spot in Fort Worth. It bills itself as the "World's Largest Honky-Tonk," and it can be seen why. The venue covers over three acres and boasts multiple stages, dance floors, and bars. At this iconic venue, country music fans can catch big-name acts and up-and-coming artists. In addition, to live music, Billy Bob's also hosts bull riding, karaoke, and line dancing lessons.
Continental Club, Houston
It is a Houston institution showcasing local and touring acts for over 60 years. The venue has a rich history and has hosted legends such as Lightnin' Hopkins, Albert Collins, and Joe Ely. Today, the Continental Club continues to be a vital part of Houston's music scene, with a diverse lineup that includes blues, rock, and country. The venue is known for its intimate setting, with a capacity of just 300 people, which creates a unique and unforgettable experience.
Gruene Hall, New Braunfels
It is a historic dance hall located in New Braunfels, Texas. Built-in 1878, it is Texas's oldest continuously operating dance hall. Over the years, Gruene Hall has hosted a who's who of Texas music, including George Strait, Willie Nelson, and Lyle Lovett. The venue has a classic country vibe, wooden floors, rustic charm, and honky-tonk atmosphere. Gruene Hall is a must-visit spot if you are a country music fan.
Stubb's BBQ, Austin
It is a quintessential Austin experience combining delicious barbecue and live music. The indoor stage and outdoor amphitheater host a variety of acts, from indie rock to country to reggae. The venue is known for its signature sauce, made from a secret recipe created by the founder, C.B. "Stubb" Stubblefield.
White Oak Music Hall, Houston
With its stunning views of the downtown Houston skyline and world-class sound system, the Lawn is one of Texas's best places to see live music. It is a multi-stage Houston venue that features indoor and outdoor spaces. The forum has a diverse lineup that ranges from indie and alternative to hip-hop and electronic.
No matter what your musical tastes are, Texas has something to offer. And with Texas Shuttle, you can easily explore the state's best music venues without worrying about transportation.