Beyond the well-trodden paths and popular tourist destinations, Texas holds a treasure trove of hidden gems waiting to be discovered. With Texas Shuttle as your guide, prepare to embark on an extraordinary journey along the road less traveled. Join us as we unveil the best-kept secrets of the Lone Star State and experience the convenience and affordability of Texas Shuttle's transportation services.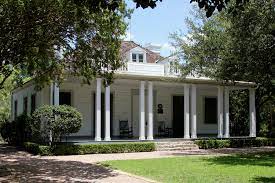 Unveiling Texas's Hidden Gems
Enchanting Small Towns: Escape the hustle and bustle of the big cities and explore the fascinating small towns scattered throughout Texas. From the German-influenced charm of Fredericksburg to the artsy vibes of Marfa, each city offers a unique blend of history, culture, and local flavors.
Natural Wonders: Immerse yourself in Texas's natural wonders, from breathtaking state parks to serene nature reserves. Discover the mystical beauty of Hamilton Pool Preserve, hike through the ancient cypress trees at Big Cypress National Preserve, or witness the vibrant blooms at Lady Bird Johnson Wildflower Center.
Historical Landmarks: Uncover the rich history of Texas by visiting its historical landmarks. Explore the Alamo in San Antonio, walk the streets of the French Legation Museum in Austin, or wander through the Spanish missions of San Antonio Missions National Historical Park.
Convenient and Affordable Transportation
At Texas Shuttle, we understand the importance of hassle-free travel. Our shuttle services in Texas provide a comfortable and convenient way to explore the state's hidden treasures. Texas Shuttle has you covered whether you need an airport shuttle, ground transportation, or group transportation services.
Why Choose Texas Shuttle for Your Journey
Reliable and Safe: Our top priority is your safety and comfort. Our well-maintained vehicles and experienced drivers ensure a smooth and secure travel experience.

Affordable Rates: We offer inexpensive shuttle services in Texas, allowing you to explore the state without breaking the bank. Our competitive rates make it easier for you to experience the road less traveled.

Convenient Booking Process: Planning your journey with Texas Shuttle is quick and easy. Our streamlined online booking platform ensures a seamless and stress-free process for reserving your transportation.
Unveil the hidden treasures of Texas as you embark on a journey along the road less traveled with Texas Shuttle. From enchanting small towns to natural wonders and historical landmarks, the Lone Star State has something unique to offer every traveler. Let Texas Shuttle be your trusted companion, providing convenient and affordable transportation services throughout your exploration. Discover the best-kept secrets of Texas, create lasting memories, and embrace the beauty that awaits you off the beaten path. Choose Texas Shuttle and embark on an unforgettable adventure through the hidden gems of the Lone Star State.