The Original Ninfa's on Navigation in Houston is a legendary Tex-Mex restaurant that has been serving up delicious Mexican-inspired cuisine since the 1970s. Founded by the late Mama Ninfa Laurenzo, the restaurant is known for its signature dishes, such as the fajitas that have become a staple of Tex-Mex cuisine.
Ninfa's Story
Ninfa's story began in the 1940s when Mama Ninfa, a Mexican immigrant, opened her first taqueria in Houston. Over the years, her cooking and hospitality earned her a reputation as one of the best Mexican chefs in the city. In 1973, Mama Ninfa opened The Original Ninfa's on Navigation, and the rest is history. Today, the restaurant is run by her family and continues to serve up her classic dishes and signature margaritas.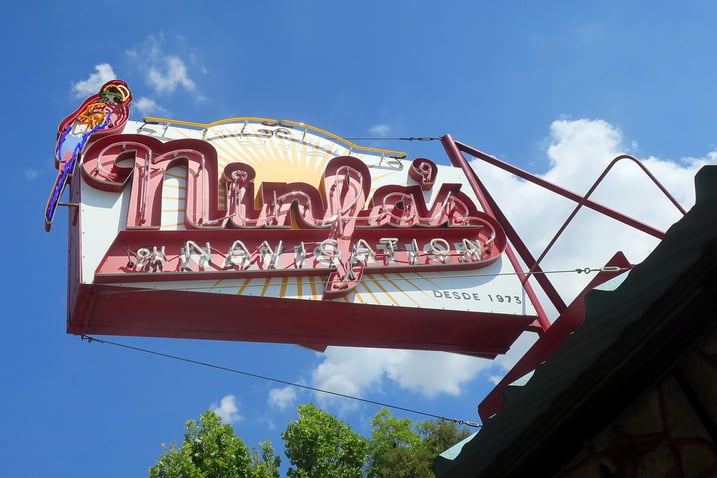 The Menu
The menu at Ninfa's features a wide range of dishes, including tacos, enchiladas, and tamales, all made with fresh ingredients and authentic spices. Some of the most popular items on the menu include the fajitas, which are made with marinated skirt steak and served sizzling hot with peppers and onions. Another must-try dish is the tacos al carbon, which are tacos filled with tender marinated beef that is grilled to perfection.


Lively Atmosphere
In addition to the delicious food, Ninfa's is also famous for its lively atmosphere and friendly service. The decor is warm and inviting, with colorful artwork and traditional Mexican accents. Whether you're in the mood for a casual meal with friends or a romantic dinner for two, Ninfa's is the perfect place to enjoy a delicious meal and good company.
One of the unique things about Ninfa's is that it is open for both lunch and dinner, so no matter what time of day you visit, you can enjoy a delicious meal. Whether you're a local or a visitor to Houston, a visit to The Original Ninfa's on Navigation is a must for anyone who loves Tex-Mex cuisine.


In conclusion, The Original Ninfa's on Navigation in Houston is a dining destination that offers an authentic taste of Tex-Mex cuisine. From its delicious food and signature margaritas to its lively atmosphere and friendly service, it's no wonder that this restaurant has become a staple of the Houston dining scene. So, the next time you're in Houston, be sure to stop by The Original Ninfa's on Navigation and experience the best of Tex-Mex cuisine for yourself.
Plan your visit to this beautiful diner with the Texas shuttle service. You can book Dallas to Houston shuttle service. We will pick you up and drop you off at your exact locations. Almost all rides are non-stop in nice cars, SUVs, or shuttles. We are available 24/7. You can also change the time or date with us without being charged. It even reduces the unwanted cost incurred on the fare of taxis and buses to reach home. There's less hassle, and you can save more money with us. The Texas Shuttle is safer, affordable, flexible, and more convenient than any other ride. Book a ride with us this season to experience that warm and stress-free holiday vibe.