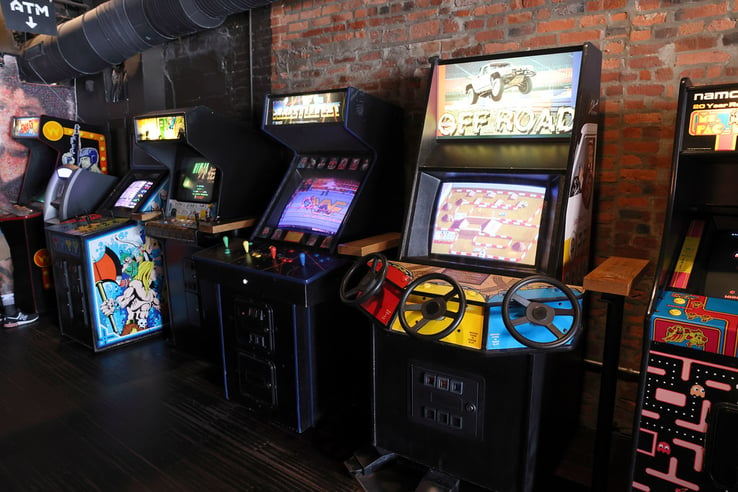 Video Games have been a huge part of our childhood. If you are a 90s kid, you can understand the craze behind it. Video games have existed for a long time, evolving tremendously with every decade. It's an ever-growing community. Its story began during the 1950s and 1960s. It was then that computer scientists began designing simple games on computers. Many U.S. restaurants started installing video games to capitalize on the craze during the late 1970s. This led people to compete for more to break records and have their initials on top of the list. Soon there was a rise in home and arcade gaming. With that, there was the development of the gaming community.
National Videogame Museum
The National Videogame Museum is located inside the Frisco Discovery center. This place is solely dedicated to the history of the video game community. It was opened by three longtime gamers. The museum exhibits mind-blowing collections of video game consoles, games, and artifacts. They also have the largest working Pong game in the world. The exciting thing is the games from the past are not only for watching, but you can actually play them too. Some of the highlights here are Space Invaders, Donkey Kong, and an 80's style classic gaming arcade with gaming stations. You can come here with your friends and family. You can also go for a free guided tour at 1. p.m. and 3 p.m., which is on every Sunday.
Texas Shuttle
will help you plan your ride to this Videogame Museum in Dallas. You can book our
Dallas to Austin
shuttle service. We will pick you up and drop you off at your exact locations. Almost all rides are non-stop in nice cars, SUVs, or shuttles. We are available 24/7. You can also change the time or date with us without being charged. There's less hassle, and you save more money with us. The Texas Shuttle is safer, affordable, flexible, and more convenient than any other ride.
Book a ride
with us this season to experience that warm and stress-free holiday vibe. It even reduces the unwanted cost incurred on the fare of taxis and buses to reach home. We provide professional chauffeurs with uniform and clean vehicles. Our mission is to create lifetime customer loyalty by exceeding our customer's expectations in terms of service.