Austin, Texas, is famous for its vibrant culinary scene, and there's no better way to experience it than through the city's annual Food and Wine Festival. The festival celebrates food and drink, featuring top chefs, winemakers, and local artisans. With so much to explore, navigating the festival's many venues and events can be challenging. That's where Texas Shuttle comes in, providing convenient and affordable transportation to make your festival experience unforgettable.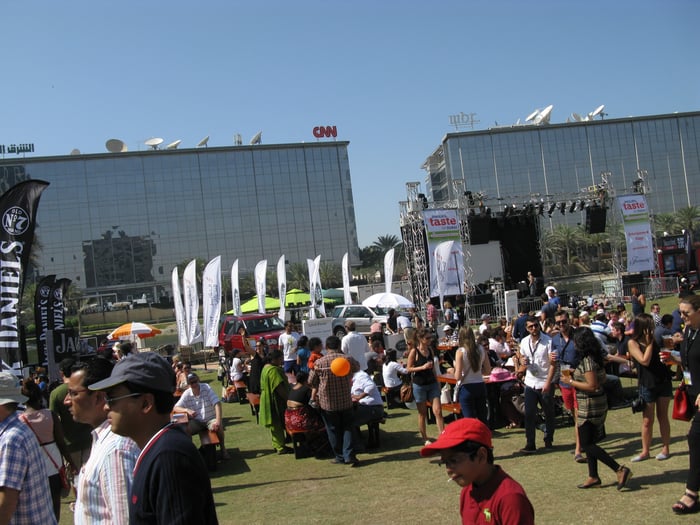 Getting to the Festival with Texas Shuttle
The Food and Wine Festival draws visitors from all over the country, and getting to Austin can be a hassle, especially if you're unfamiliar with the area. Texas Shuttle makes it easy with our airport shuttle service, picking you up from Austin-Bergstrom International Airport and taking you directly to your hotel or the festival venue. Our shuttle service also offers ground transportation, so you can quickly move between festival events, tasting rooms, and after-parties.
Exploring Austin's Culinary Delights
Austin's food and wine scene is as diverse as it is delicious. From classic Texas BBQ to avant-garde fusion cuisine, there's something to suit every taste. The Food and Wine Festival brings together the city's top chefs and winemakers, allowing you to sample some of Austin's finest creations. With Texas Shuttle's transportation services, you can explore the city's culinary scene without worrying about driving, parking, or navigating unfamiliar streets.
Traveling with Friends and Family
The Food and Wine Festival is an excellent opportunity to gather with friends and family and enjoy the best of Austin's food and drink scene. Texas Shuttle's group transportation services make it easy to travel with your group, whether you're a small family or a large party. Our buses are spacious and comfortable, so you can relax and enjoy the ride.
Affordable Shuttle Service in Texas
At Texas Shuttle, everyone should have access to affordable and convenient transportation. We offer competitive rates and various transportation options to fit every budget. Our shuttle service is a cost-effective way to explore Austin's culinary delights without breaking the bank.
Texas Shuttle Company You Can Trust
When you choose Texas Shuttle, you choose a company that puts customer service and safety first. We take immense pleasure in providing excellent customer service and making your travel experience as comfortable and stress-free as possible. Our drivers are professional, courteous, and knowledgeable about the area, so you can relax and enjoy the ride.
The Austin Food and Wine Festival is an excellent opportunity to explore the city's vibrant culinary scene. With Texas Shuttle's convenient and affordable transportation services, you can taste the best of Austin without worrying about transportation; whether traveling solo or with a group, Texas Shuttle has you covered. Book your shuttle service today and get ready to savor the flavors of Austin.