Fort Worth Food and Wine Festival is one of Texas's most anticipated culinary events, featuring top chefs, wineries, and restaurants. It is a week-long celebration of the city's vibrant food scene and diverse wine offerings, attracting foodies worldwide. This year's celebration promises to be even better than the previous ones, with various events and activities catering to every food and wine lover's taste.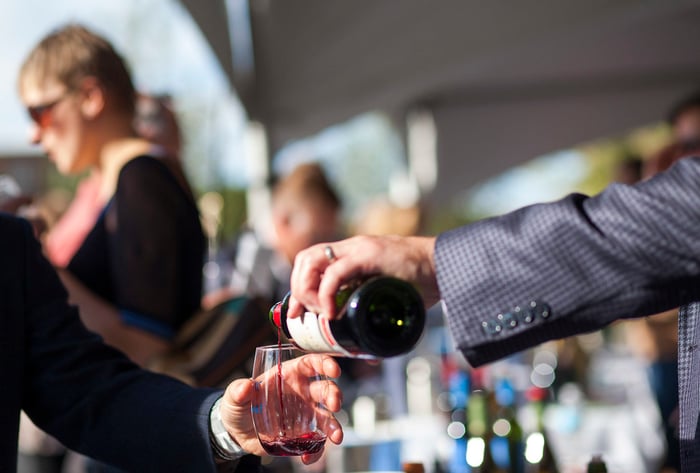 Getting to Fort Worth Food and Wine Festival with Texas Shuttle
Texas Shuttle offers convenient and affordable transportation for foodies visiting Fort Worth for the festival. With our shuttle service, you can sit back, relax, and enjoy the ride to the festival. We'll take care of the driving, so you don't have to worry about parking or navigating the city's busy streets. Our shuttle service is also perfect for groups who want to enjoy the festival together.
Top Events and Activities at Fort Worth Food and Wine Festival
Fort Worth Food and Wine Festival features a variety of events and activities that showcase the best of the city's culinary scene. Here are some of the top events and activities that you should not miss:
Tacos + Tequila - A fun-filled event that features the city's top taquerias and tequila distillers.
Burgers, Brews & Blues - A laid-back event that brings together some of the city's best burger joints, craft breweries, and blues bands.
Grand Tasting - The festival's signature event features over 100 wines, craft beers, and spirits from around the world, paired with gourmet dishes from the city's top chefs.
Rise + Dine - A brunch event that features some of the city's best breakfast and brunch spots.
The Main Event - The festival's most significant event features live music, various food and drink stations, and an opportunity to meet and mingle with the city's top chefs and winemakers.
Fort Worth's Top Restaurants and Wineries
Fort Worth is home to some of Texas's best restaurants and wineries. During the festival, these establishments showcase their best dishes and wines, giving visitors a taste of the city's diverse culinary offerings. Some of the top restaurants and wineries to visit during the festival include:
Ellerbe Fine Foods - A farm-to-table restaurant serving delicious, seasonal dishes.
Grace - A fine-dining restaurant that offers a modern take on American cuisine.
Times Ten Cellars - A winery specializing in handcrafted wines made from Texas-grown grapes.
Lost Oak Winery - A family-owned winery that offers a variety of wines, including their award-winning Cabernet Sauvignon.
Hop FusionAle Works - A craft brewery that offers a variety of beers, including their popular Feisty Blonde.
Fort Worth Food and Wine Festival is the ultimate culinary experience for food and wine lovers. With our shuttle service, you can enjoy the festival to the fullest without worrying about transportation. Book your shuttle service with Texas Shuttle today and get ready to savor the best of Fort Worth's food and wine offerings.