Houston's 73rd H-E-B Thanksgiving parade is going to take place on November 24th, Thursday. It is a highly anticipated event since the last two times got canceled. Last year, the parade got canceled due to bad weather, and in 2020 it was canceled because of the pandemic. But this year, one of the oldest downtown parades is all set to take place instead of the rainy forecast.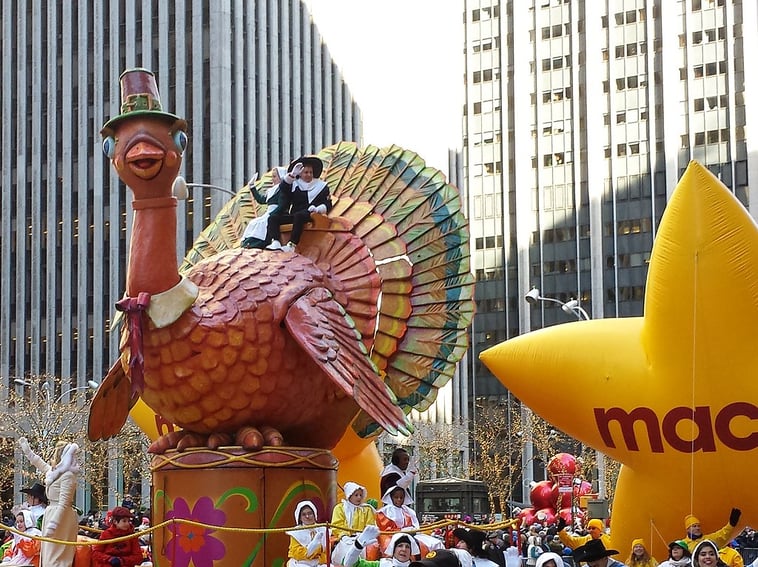 Everything You Need To Know:
The parade will start at 9 a.m. at Lamar and Smith Street. It will cross over 20 city blocks from Smith to Walker Street, Walker to Milam street, Milam to Pease street, Pease to Louisiana street, Louisiana to Clay street, Clay to Smith, and finally ends on Dallas and Smith Streets. The parade will be free of cost. But there are limited seats available at the starting route. You can buy the seats here for $28.The parade is going to feature 14 floats. Out of those 14 floats, seven of them are entirely new. There are going to be 30 balloons, along with marching bands. The event will also witness special guests like Santa Claus, Houston Astros Mascot Orbit, and Dr. Peter Hotez.
The Grand Marshall
On Thursday, H-E-B announced Curtis "50 Cents" Jackson will be the Grand Marshall of the 73rd annual H-E-B Thanksgiving parade. Last year, the rapper and entrepreneur became a resident of Houston. He has donated a lot of time and energy to fostering leadership qualities in Houston's youth and giving back value to his fellow Houstonians.
Origin
Santa arrived at Union Station and rode his sleigh to downtown Foleys in 1949. That's when the Thanksgiving parade started. Since then, the parade has undergone some changes, but it has still held its essence through the years. H-E-B has been the sponsor of the parade for 16 years now. You can not only witness the parade but also become a part of it. A massive parade like this can always get some help. You can volunteer as Balloon Handlers, Banner Carriers, Parade Marshals, Seating Ushers, ADA Ushers, or Back Lot. You can apply for volunteering here.
Plan your visit to the 73rd Annual Thanksgiving Parade in Houston with the Texas shuttle service. You can book Dallas to Houston shuttle service. We will pick you up and drop you off at your exact locations. Almost all rides are non-stop in nice cars, SUVs, or shuttles. We are available 24/7. You can also change the time or date with us without being charged. There's less hassle, and you can save more money with us. The Texas Shuttle is safer, affordable, flexible, and more convenient than any other ride. Book a ride with us this season to experience that warm and stress-free holiday vibe.