Texas is known for its diverse wildlife and beautiful natural landscapes. From the Gulf Coast to the west Texas plains, the state offers numerous opportunities for outdoor enthusiasts to explore and appreciate its natural beauty. Whether you are a wildlife lover or enjoy spending time in nature, Texas has something to offer everyone. This guide will explore some of Texas's best national parks, wildlife refuges, and outdoor activities.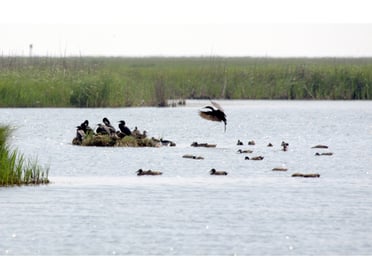 National Parks
Texas has two national parks showcasing the state's natural beauty. The Big Bend National Park is the largest and most remote national park in the United States. It features stunning desert landscapes, scenic drives, and an abundance of wildlife, including black bears, mountain lions, and javelinas. Another must-visit national park in Texas is the Guadalupe Mountains National Park, which boasts the highest point in Texas, Guadalupe Peak. The park features rugged mountains, canyons, and diverse wildlife, including the rare black bear and the peregrine falcon.
Wildlife Refuges
For wildlife enthusiasts, Texas offers many wildlife refuges that allow them to observe various animals in their natural habitat. The Aransas National Wildlife Refuge on the Gulf Coast is home to the world's largest flock of endangered whooping cranes. The Brazoria National Wildlife Refuge is another must-visit spot for birdwatchers, as it serves as a wintering ground for over 300 species of birds.
Outdoor Activities
Texas is a haven for outdoor activities, from hiking and camping to fishing and hunting. It is located in the Texas Panhandle and is a popular spot for hiking, biking, and horseback riding. It is also known for its stunning rock formations and the outdoor musical drama "Texas." Another popular location for outdoor enthusiasts is the Enchanted Rock State Natural Area in the Hill region. The park features a massive pink granite dome that offers fascinating views of the surrounding landscape. Texas also offers excellent opportunities for fishing and hunting. The Gulf of Mexico has various fish, including red snapper, kingfish, and tuna. The state also boasts a large population of white-tailed deer, making it a prime destination for hunters.
Whether you're looking to enjoy the natural beauty of Texas or observe its diverse wildlife, the state has something to offer for everyone. With its numerous national parks, wildlife refuges, and outdoor activities, Texas is a must-visit destination for any nature enthusiast. Book a trip with Texas Shuttle Services today to experience the best of Texas' wildlife and natural landscapes.