As the weather warms up and spring arrives, Texas becomes a popular travel destination for visitors from all over the world. May is a great time to explore Texas, with plenty of outdoor activities, festivals, and events to enjoy. If you're planning a trip to Texas in May, here are some tips for what to pack and what to expect.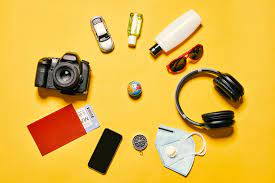 What to Pack
When packing for your Texas trip in May, it's important to keep in mind the warm and sometimes unpredictable weather. Here are some essentials to consider:
Lightweight and breathable clothing
With temperatures ranging from the 70s to the 90s, you'll want to pack clothing that will keep you cool and comfortable. Consider bringing lightweight and breathable fabrics like cotton and linen.
Sun protection
The Texas sun can be intense, so be sure to pack sunscreen, sunglasses, and a hat to protect your skin and eyes.
Rain gear
May is one of the wettest months in Texas, so it's a good idea to bring a raincoat or umbrella.
Comfortable shoes
Texas is a great state for outdoor activities like hiking and walking, so be sure to pack comfortable shoes for exploring.
What to Expect
Texas in May offers plenty of fun and exciting events and activities, but it's also important to be aware of some of the challenges you may face:
Crowds
With the beautiful weather and many festivals and events happening, Texas can get crowded in May. Plan ahead and book accommodations and activities in advance to avoid disappointment.
Heat and humidity
As mentioned earlier, the weather can get quite warm and humid in Texas in May, so be prepared for that.
Rain
While the rain can bring relief from the heat, it can also cause flash floods and other hazards, so be sure to stay up-to-date on weather forecasts and take appropriate precautions.
Texas Shuttle Service
If you're traveling to Texas in May, consider using Texas shuttle services to get around. Texas shuttle service, airport shuttle Texas, and Houston shuttle services are all convenient options for getting from place to place, without the stress of navigating busy roads and traffic. Texas shuttle to Austin is another popular option, allowing you to explore the state's capital city without worrying about parking or driving.
In conclusion, Texas in May is a great time to visit, with plenty of outdoor activities, festivals, and events to enjoy. Be sure to pack appropriately, be prepared for the weather, and consider using shuttle services to get around. With these tips in mind, you're sure to have a fun and memorable trip to the Lone Star State.