Welcome to the Lone Star State, where vast landscapes, rich history, and diverse cultures converge. Texas is a land of hidden treasures waiting to be discovered, and with the exceptional services of Texas Shuttle, your journey becomes seamless and memorable. Whether traveling for leisure or business, Texas Shuttle is your trusted partner for reliable ground transportation services. Come along on an exhilarating adventure as we journey through the trails and unveil the hidden treasures that set Texas apart.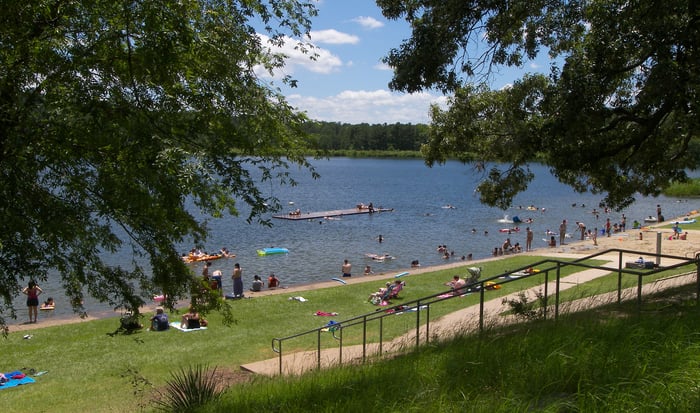 Discovering Texas Shuttle Services
Experience the convenience and comfort of Texas Shuttle's exceptional transportation services. Whether you're arriving at one of Texas's major airports or exploring the state's vibrant cities, our shuttle service in Texas is tailored to meet your specific needs. Our well-maintained vehicles and professional drivers ensure a safe and pleasant journey from airport shuttles to group transportation.
Exploring Texas's Iconic Landmarks
Prepare to be amazed by Texas's iconic landmarks as we take you on a memorable tour. From the majestic Alamo in San Antonio to the breathtaking natural beauty of Big Bend National Park, Texas is home to many must-see destinations. With the Texas Shuttle, you can easily visit these well-known sites, ensuring you don't miss out on the state's true treasures.
Immersing in Texas's Cultural Tapestry
Texas's cultural diversity is as vast as its landscapes. From the vibrant blend of cultures in Houston's museum district to the western heritage of Fort Worth's Stockyards, there's something for everyone to explore. Let Texas Shuttle be your guide as you delve into the cultural tapestry of Texas, immersing yourself in its art, music, cuisine, and traditions.
Unearthing Hidden Delights
Beyond the well-known attractions, Texas holds hidden delights waiting to be unearthed. Traverse the lesser-known trails of the Hill Country, uncovering scenic vistas and charming small towns. Indulge in the tranquility of Texas's state parks, where natural wonders abound. Embark on a remarkable exploration of Texas's hidden treasures with the assistance of Texas Shuttle as you venture beyond the usual routes to discover the state's true enchantment.
Texas is a land of trails and treasures waiting to be explored. With the Texas Shuttle as your trusted companion, you can embark on a journey filled with unforgettable experiences. Texas has everything if you seek adventure, culture, or natural beauty. Book your trip with Texas Shuttle, the premiere shuttle service in Texas, and let us guide you to the trails and treasures that await in the Lone Star State.