Texas is filled with remarkable landscapes, diverse cultures, and hidden treasures waiting to be discovered. While many visitors flock to the popular attractions, countless lesser-known wonders often go unnoticed. With Texas Shuttle as your reliable transportation companion, you can explore these hidden gems and unveil the secrets that Texas has to offer. Join us on a journey of revelation as we delve into the lesser-known wonders of the Lone Star State.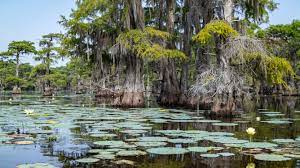 Natural Wonders Off the Beaten Path
Texas Hill Country: Experience the breathtaking beauty of the Hill Country region with its rolling hills, picturesque rivers, and charming small towns.
Palo Duro Canyon: Discover the second-largest canyon in the United States, featuring stunning geological formations and scenic hiking trails.
Caddo Lake: Immerse yourself in the serene beauty of this mysterious lake, known for its cypress trees and abundant wildlife.
Hidden Cultural Treasures
Marfa: Explore the art scene in this tiny West Texas town, known for its unique art installations and the mysterious Marfa Lights.
Gruene Historic District: Step back as you stroll through this well-preserved historic district with an iconic dance hall and charming shops.
Galveston's Historic Pleasure Pier: Experience the nostalgia of a classic seaside amusement park while enjoying panoramic views of the Gulf of Mexico.
Charming Small Towns
Fredericksburg: Indulge in the rich German heritage of this charming town, known for its wineries, quaint shops, and delicious cuisine.
Jefferson: Take a step back in time as you wander through the historic streets of Jefferson, filled with beautiful Victorian-era architecture and unique shops.

Granbury: Discover the small-town charm of Granbury, located on the banks of Lake Granbury, offering scenic beauty and a vibrant arts scene.
Outdoor Adventures
Enchanted Rock State Natural Area: Embark on an exhilarating hike to the summit of the majestic pink granite dome, where you'll be rewarded with breathtaking panoramic vistas of the picturesque countryside.
Lost Maples State Natural Area: Witness the stunning fall foliage as you explore the scenic trails of this hidden gem, known for its maple trees.
Devil's River State Natural Area: Embark on a thrilling kayaking or canoeing adventure in this pristine wilderness area, home to crystal-clear waters and rugged landscapes.


The Dallas Arboretum's spring blooms offer a remarkable visual feast, transporting visitors into a world of natural wonders. With Texas Shuttle as your reliable transportation partner, you can embark on a seamless journey to this botanical paradise. Book your shuttle service with Texas Shuttle and prepare to be enchanted by the beauty that awaits you. Immerse yourself in the vibrant colors, delicate fragrances, and breathtaking landscapes that make the Dallas Arboretum a must-visit destination in spring.