The Texas Blueberry Festival in Nacogdoches is a celebration of all things blueberry, offering a delightful experience for food enthusiasts, families, and music lovers alike. As you prepare to indulge in the festival's offerings, transportation is a crucial aspect to consider. Navigating through traffic, finding parking, and ensuring a hassle-free journey can be challenging. However, with Texas Shuttle's reliable transportation services, your visit to the Texas Blueberry Festival becomes even more enjoyable and stress-free. Join us as we explore how the Texas Shuttle can enhance your festival experience.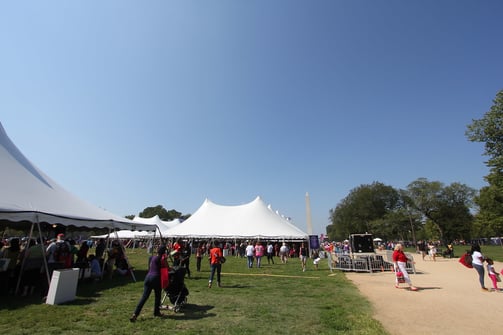 Reliable Transportation for a Smooth Journey
When you choose Texas Shuttle for your visit to the Texas Blueberry Festival, you can rely on our convenient door-to-door service. We offer non-stop trips in comfortable and luxurious vehicles, ensuring you have a pleasant journey from start to finish. Unlike other companies that may make multiple stops or leave you at a distant bus stop, Texas Shuttle prioritizes your convenience and takes you directly to your destination. With our professional drivers and newer vehicles, you can relax and enjoy the ride, knowing that your transportation needs are well taken care of.
Convenient Pickup Options
Texas Shuttle provides pickup services from any location within the State of Texas, including Nacogdoches. Whether you're staying at a hotel, a local residence, or any other address, our drivers will pick you up promptly and efficiently. To ensure a seamless experience, your driver will usually send you a text message with their details, making it easy to identify them upon arrival. Texas Shuttle offers a range of vehicles, from shuttles and SUVs for larger groups to elegant cars for individuals or smaller parties. By informing the driver in advance about any specific requirements, such as the need for additional luggage space, you can ensure a comfortable and tailored ride to the festival.
Flexibility for Reservation Changes
Texas Shuttle understands that plans can change, and they offer flexibility when it comes to reservation changes. If you need to adjust the date or time of your trip, you can do so at no additional cost. Even if you're unsure of the exact address or flight details at the time of booking, you can reserve your spot by providing the city and update the information later via phone or email. Texas Shuttle aims to accommodate your needs and ensure a stress-free experience, allowing you to fully enjoy the Texas Blueberry Festival without worrying about transportation logistics.
Experience the Texas Blueberry Festival with Texas Shuttle
The Texas Blueberry Festival in Nacogdoches is a delightful event filled with blueberry tastings, contests, live entertainment, arts and crafts, and a fun-filled kids' zone. With Texas Shuttle as your transportation partner, you can focus on immersing yourself in the festivities without the hassle of traffic and parking. Book your reliable and convenient transportation with Texas Shuttle today, and get ready to indulge in all things blueberry at this exciting festival. With our exceptional service and commitment to customer satisfaction, Texas Shuttle ensures that your visit to the Texas Blueberry Festival is a memorable one.
The Texas Blueberry Festival in Nacogdoches offers a unique and enjoyable experience for attendees of all ages. With Texas Shuttle's reliable transportation services, you can make the most of your visit without worrying about the logistics of getting there. Their door-to-door service, comfortable vehicles, and flexibility in reservation changes ensure a smooth and stress-free journey. Embrace the spirit of the Texas Blueberry Festival and let the Texas Shuttle take care of your transportation needs. Book your trip today and get ready to savor the flavors and excitement of this blueberry extravaganza.