If you're an outdoor enthusiast, Texas has a lot to offer. From rugged mountains to winding rivers, the Lone Star State is full of opportunities for adventure. And with the convenience of Texas Shuttle, it's easier than ever to explore the state's best outdoor activities. In this guide, we'll take you on a tour of some of the top outdoor adventures in Texas that are easily accessible by shuttle.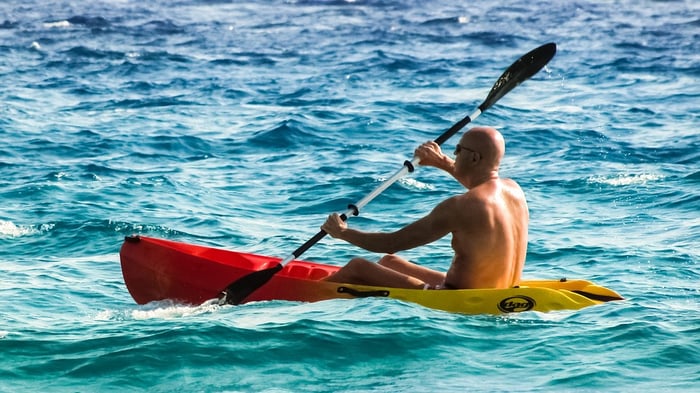 Kayaking in San Marcos
San Marcos is known for its crystal-clear river, perfect for kayaking and tubing. With the help of Texas Shuttle, you can quickly get to San Marcos and spend a day on the river. You can rent a kayak, bring yours, and enjoy a leisurely paddle down the San Marcos River. You'll pass by beautiful scenery and might even see some wildlife.
Hiking in Big Bend National Park
Big Bend National Park is a must-visit destination for any outdoor enthusiast. This vast park in West Texas is home to some of the most scenic views in the state, including towering mountains, rugged canyons, and the Rio Grande River. With Texas Shuttle, you can quickly get to Big Bend National Park and spend a day hiking one of the many trails. The Window Trail and South Rim Trail are two popular options that offer stunning views of the park.
The Emily Morgan Hotel in San Antonio
Located in downtown San Antonio, the Emily Morgan Hotel is a beautiful historic building that is said to be haunted by the ghost of a woman named Emily Morgan. Legend has it that Emily was a young woman kidnapped by Mexican soldiers during the Battle of San Jacinto and held captive in the building that now houses the hotel. Guests have reported strange occurrences, including items moving on their own and unexplained sounds.
Mountain Biking in Palo Duro Canyon
Palo Duro Canyon is the country's second-largest canyon, often called the "Grand Canyon of Texas." This stunning destination is located in the Texas Panhandle and offers some of the best mountain biking in the state. With the help of Texas Shuttle, you can quickly get to Palo Duro Canyon and spend a day exploring the trails. The Lighthouse Trail is a popular option offering incredible canyon views.
Trust Texas Shuttle for All Your Transportation Needs
When it's time to hit the road and explore the best outdoor activities in Texas, trust Texas Shuttle for all your transportation needs. Our shuttle service in Texas is affordable, reliable, and comfortable. We've covered whether you need airport shuttle service or group transportation.
Our Texas transportation services include:
Texas airport shuttle

Texas ground transportation

Texas bus service

Texas group transportation

Affordable shuttle service in Texas

And more!
Ready to explore the best outdoor activities in Texas with the convenience of Texas Shuttle? Our Texas shuttle company is dedicated to providing safe, comfortable, and affordable transportation for all your travel needs. Book your shuttle service in Texas today. And don't miss out to check out our website to know more.