The Alamo is one of the most historical landmarks in Texas, known for its heroic battle and the bravery of the warriors who fought and died there. It has been a symbol of Texas independence since 1836 and remains a popular attraction for visitors worldwide. This April, plan a visit to the Alamo and immerse yourself in Texan history. With Texas Shuttle, getting there has always been challenging.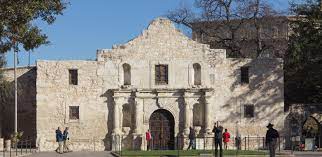 The History of the Alamo
The Alamo was originally built in the 18th century as a Spanish mission. Its name, "Alamo," meant "cottonwood" in Spanish and was named after the trees that surrounded the area. In 1836, a group of Texan rebels, including famous figures like Davy Crockett and James Bowie, occupied the Alamo and defended it against a Mexican army for thirteen days. Despite being vastly outnumbered, the Texan defenders held their ground until they were eventually overwhelmed and killed in battle. The Alamo became a symbol of the Texan fight for independence and is still regarded as a sacred site by many Texans.
Visiting the Alamo
Visiting the Alamo offers a unique opportunity to step back in time and experience Texan history firsthand. The site has been preserved as a museum and is accessible to the public. You can take up a self-guided tour of the grounds and learn about the history of the Alamo and the events that took place there. You can also see artifacts from the battle, such as Davy Crockett's rifle and Bowie's knife, displayed in the museum. The Alamo hosts various events and activities throughout the year, including battle reenactments and special exhibitions. This April, for example, the Alamo is hosting a series of lectures and presentations on the history of the place. These events are a great way to deepen your understanding of the Alamo and Texan history.
Getting to the Alamo with Texas Shuttle
Getting to the Alamo can be a challenge, especially if you are traveling from out of town. That's where Texas Shuttle comes in. Our shuttle service provides safe, reliable, affordable transportation throughout Texas, including to and from the Alamo. We offer various shuttle options to fit your needs, including airport transportation, group transportation, and private car service. With Texas Shuttle, you can sit back, relax, and enjoy the ride, knowing you'll arrive at the Alamo comfortably and on time. Our shuttle service is also environmentally friendly, with many vehicles powered by clean-burning natural gas. This means that when you choose Texas Shuttle, you're not only choosing a convenient and affordable way to get to the Alamo but also helping reduce your carbon footprint.
A visit to the Alamo is necessary for anyone interested in Texan history. And with Texas Shuttle, getting there has never been more accessible or affordable. This April, visit San Antonio and experience the Alamo yourself. Book your shuttle service today and let us handle all the transportation so you can enjoy visiting this iconic landmark.