Undoubtedly, Austin is one of the most happening places in Texas. Austin is a lively city that never sleeps. There are always some music concerts and festivals going on. With all the hustling, some of us just want some peace to have calmness around us. The city has that too for you. There are many temples in Austin where you can find peace and tranquillity for yourself. Religious or not, these sacred places release positive vibes in the surrounding that keeps your mind at ease. The architecture and designs of all these temples are astounding. The beauty of all these architectural geniuses is worth admiring. Here are some temples in Austin that you shouldn't miss: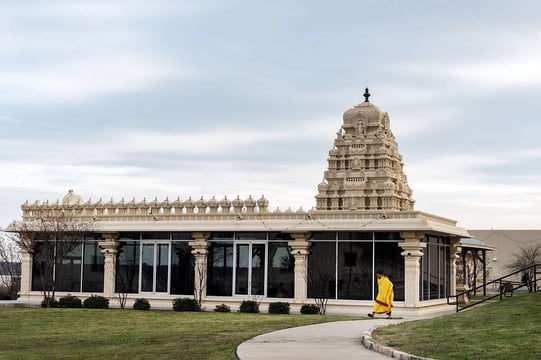 Located at 9801 Decker Rd is an absolute visual treat. This Hindu temple is a work of art. They have a unique architectural design making it look mesmerizing. This is one of the most famous Hindu temples in Austin. You can increase your spiritual and religious connectivity with the divine one. The temple also organizes many programs related to youth, community service, and education.
2. Chua Linh Son Buddhist Temple
This temple was built in 1984 in Leander town. Located at 4604 Duval Rd is Austin's very first Linh - son Buddhist temple. When the Vietnamese community expanded in Austin, the second temple was built in 1988. The Buddhist temple is taken care of prominently by the Vietnamese community. However, the place is often visited by Indians, Chinese, Thai, Sri Lankans, and Westerners. There's also a Linh - son Youth Association which is quite active and organizes fun programs throughout the year.
3. Radha Madhav Dham
Radha Madhav Dham is as beautiful as its name. It's one of the largest Hindu temples in Austin. The temple is well known for welcoming people from different cultural backgrounds to its festivities, programs, religious services, and many more. It's located at 400 Barsana Rd and has a breathtaking architectural structure to it. This Hindu temple is an intrinsic part of the local interfaith assemblage. Another good thing the temple does is collaborate with other institutions for charitable activities across the community.

Texas Shuttle will help you plan your ride to these beautiful temples in Austin. You can book our Dallas to Austin shuttle service. We will pick you up and drop you off at your exact locations. Almost all rides are non-stop in nice cars, SUVs, or shuttles. We are available 24/7. You can also change the time or date with us without being charged. There's less hassle, and you save more money with us. The Texas Shuttle is safer, affordable, flexible, and more convenient than any other ride. Book a ride with us this season to experience that warm and stress-free holiday vibe. It even reduces the unwanted cost incurred on the fare of taxis and buses to reach home. We provide professional chauffeurs with uniform and clean vehicles. Our mission is to create lifetime customer loyalty by exceeding our customer's expectations in terms of service.