The warmth of tea on a winter afternoon is beyond words. Hot beverages have become our comfort during cold weather, and tea is one of our favorite beverages of all time. All regular tea drinkers can understand the excitement of finding a new tea place and having that perfect cup of tea. Even if you aren't a regular tea person, you can explore all the cool tea spots in town. So here are some places that you should definitely try: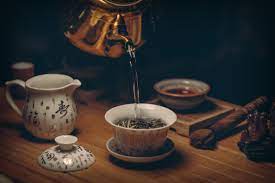 1. Serenitea Tea Room
The owner of Serenitea Tea room is Archana Pyatt, who is immensely talented at what she does. The Tea room is decorated in a quite old-fashioned yet charming way. Here you can get breakfast, lunch, and afternoon tea, all six days a week. They offer frittatas, scones, and blintzes for breakfast. You can also get salads and sandwiches for lunch. There's also a wide range of tea selections for every taste.
2. Crossroads Collections
This place is perfect for having your private tea parties and baby showers. They even hosted the royal baby shower for the soon - to - be born Prince George. More of a retail shop than a restaurant, the owners recently opened a tea room to invite shoppers for a drink. It has a rustic Victorian décor with doll houses and dainty fringed lamps. They offer a large selection of tea and sell everything required to make tea.
3. Hotel Granduca
The hotel is inspired by the 16th-century Italian Pillazo. You need to have a prior reservation to come here. They have a British-style tea service. Tea, too, is served by reservation only in your choice of Bar Malatesta. You can order a traditional or a Granduca tea. They also include sandwiches and scones with them.
4. The Teahouse
This Teahouse in Houston is a modern Asian Tea house. It also has five locations across Houston. They serve many exciting things like tapioca, jellies, puddings, and regular tea. They also serve the trending bubble tea with a large straw. Most bubble teas are served cold, but you can easily get a hot cup of plain tea.
Plan your visit to these marvelous tea spots with the Texas shuttle service. You can book Dallas to Houston shuttle service. We will pick you up and drop you off at your exact locations. Almost all rides are non-stop in nice cars, SUVs, or shuttles. We are available 24/7. You can also change the time or date with us without being charged. It even reduces the unwanted cost incurred on the fare of taxis and buses to reach home. There's less hassle, and you can save more money with us. The Texas Shuttle is safer, affordable, flexible, and more convenient than any other ride. Book a ride with us this season to experience that warm and stress-free holiday vibe.