Swimming is such a fun activity. It is said that we should do some kind of physical activity to keep ourselves fit and healthy. But it is also advised to choose a form of exercise that you actually enjoy so that you stay consistent doing it; what's better than swimming as an activity. Swimming underwater has a feel of its own. This activity also has many health benefits. Dallas has many great swimming places. Here's a list of a few that you can check out: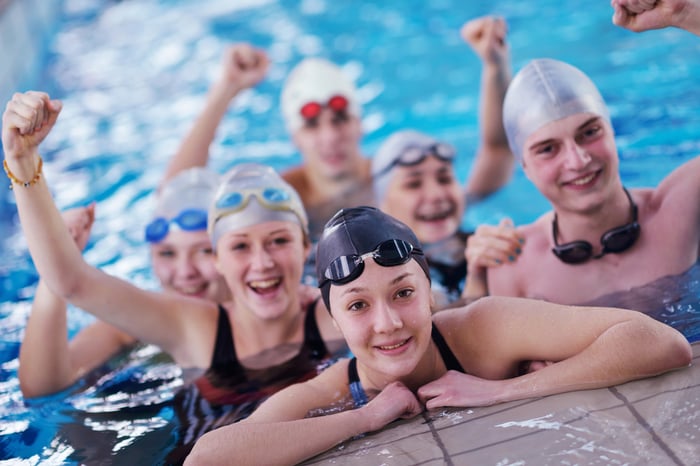 1. Lake Grapevine, Sand Bass Point
Lake Grapevine is located at 399 Sand Bass Drive. It is said to be one of the best places for swimming. Here you can just swim along the coast. This place is easy to get to from anywhere in the area. Since this place has meager boat traffic, it is the prime spot for new swimmers to tread.
2. Joe Pool Lake
Joe Pool Lake is located at 5700 Lake Ridge Parkway, Grand Prairie, TX 75052. This pace is very swimmer friendly. This is the most common place where triathlon races take place. Along with the swimming facility, this place has many nice barbeque spots, excellent woodsy backgrounds, and restrooms nearby. The only drawback is a large amount of lake weed in the water, which can be intimidating for the swimmers.
3. Lake Ray Hubbard
Lake Ray Hubbard is located at 5556 Locust Grove Road, Garland, TX 75043. This place, even though not that pretty, is popular amongst the regulars. It's better to come here early since beer drinkers and boaters break out around 11 a.m.

Texas Shuttle will help you plan your ride to these great swimming points in Dallas. You can book our Dallas to Austin shuttle service. We will pick you up and drop you off at your exact locations. Almost all rides are non-stop in nice cars, SUVs, or shuttles. We are available 24/7. You can also change the time or date with us without being charged. There's less hassle, and you save more money with us. The Texas Shuttle is safer, affordable, flexible, and more convenient than any other ride. Book a ride with us this season to experience that warm and stress-free holiday vibe. It even reduces the unwanted cost incurred on the fare of taxis and buses to reach home. We provide professional chauffeurs with uniform and clean vehicles. Our mission is to create lifetime customer loyalty by exceeding our customer's expectations in terms of service.