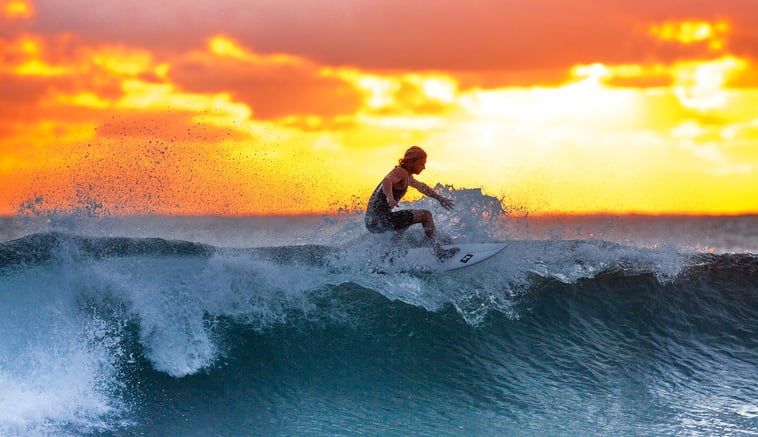 Surfing is one of the most common activities to do on a beach. It takes a lot of patience to master that skill, but once we do, the satisfaction of it is beyond words. You might have to take a few lessons to learn it, but even the classes will be fun. Dallas has many spots for you to have your surfing time. Here's a list of a few places where you can surf in Dallas:
1. The Cove at the Lakefront
The Cove is located at 417 lakefront drive, little elm. It's an indoor waterpark with a retractable roof. They also have a dining area on the second level. It's open year-round. For surfing, you must be 42 inches tall to the bodyboard and at least 48 inches tall to stand-up surf. You are bound to have a lovely time there. Everything is on point: the ambiance, the staff, the place, and the food.
2. Epic Waters Indoor Waterpark
Epic Waters Indoor Waterpark is an 80,000-square-foot indoor waterpark. It's located at 2970 Epic Place, Grand Prairie. This place is a part of Grand Prairie's Epic Central Park. The height requirement is to be at least 42 inches tall to bodyguard and at least 48 inches tall to stand-up surf. You must see the Flowa Palooza competition and family festival in August.
3. Jack Carter Pool
The Jack Carter Pool is located at 2601 Pleasant Valley Drive, Plano. They also have an outdoor pool, deep water pool with a diving platform, lazy river, dual rider tube slide, and many more features. The general participants must lie down on the bodyboard or ride on their knees.

Texas Shuttle will help you plan your ride to these surfing points in Dallas. You can book our Dallas to Austin shuttle service. We will pick you up and drop you off at your exact locations. Almost all rides are non-stop in nice cars, SUVs, or shuttles. We are available 24/7. You can also change the time or date with us without being charged. There's less hassle, and you save more money with us. The Texas Shuttle is safer, affordable, flexible, and more convenient than any other ride. Book a ride with us this season to experience that warm and stress-free holiday vibe. It even reduces the unwanted cost incurred on the fare of taxis and buses to reach home. We provide professional chauffeurs with uniform and clean vehicles. Our mission is to create lifetime customer loyalty by exceeding our customer's expectations in terms of service.