Summer is the perfect time to visit San Antonio, Texas. The city is popular for its rich history, cultural heritage, and warm hospitality. Whether you're a history buff, foodie, or adventure-seeker, there's something for everyone in San Antonio. With the help of Texas Shuttle, you can easily explore the top attractions and events in the city. Here are some of the must-see places and activities to add to your itinerary: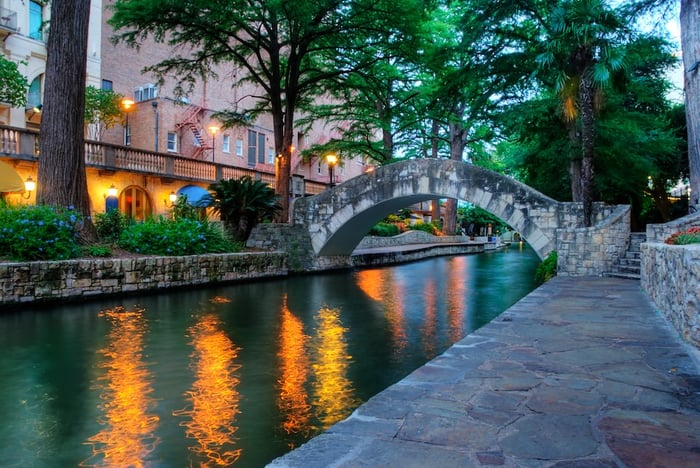 The Alamo
Every trip to San Antonio is complete with a visit to the Alamo. This UNESCO World Heritage site is the site of the famous battle in 1836, where a small group of Texans fought for independence against Mexican forces. Today, the Alamo is a museum showcasing the history of Texas and the battle on its grounds.
River Walk
The River Walk is a must-visit attraction in San Antonio. This network of walkways along the San Antonio River is lined with shops, restaurants, and cafes. Take a relaxing stroll along the river, hop on a boat tour, or enjoy a meal with a view.
San Antonio Missions National Historical Park
It is a collection of four Spanish frontier missions in San Antonio. These missions were built in the 18th century to spread Christianity to the local Native American population. Today, the tasks are a UNESCO World Heritage site and offer a glimpse into the city's rich history.
Six Flags Fiesta Texas
For some family-friendly fun, head to Six Flags Fiesta Texas. This amusement park has over 50 rides, including roller coasters, water rides, and live entertainment. There are also plenty of food options and souvenir shops to keep everyone entertained.
Culinary Scene
San Antonio is a food lover's paradise, with a diverse culinary scene that depicts the city's cultural heritage. From Tex-Mex to barbeque to fine dining, there's something for everyone. Be sure to try the famous puffy tacos, a San Antonio specialty.
Fiesta San Antonio
It is an annual festival that takes place in April. This 10-day event celebrates the city's cultural heritage with parades, music, food, and other events. If you're visiting San Antonio in the summer, check out a few of the events and activities around the city.
You can easily explore San Antonio and all it offers with Texas Shuttle. Whether you're traveling solo, with family, or friends, Texas Shuttle provides safe, reliable, and affordable transportation services. Book your shuttle today and prepare for an unforgettable San Antonio summer!