Do you like Adventure? Do you also like to explore new territories? What better fun activity to do than Snorkeling? Snorkeling is a great underwater sport where you can see the beautiful underwater world. You don't even need to know swimming. You can still snorkel without any prior knowledge of swimming. The best part about Snorkeling is you don't have to dive deep. Everything will be on the surface: fish, coral reefs, starfish, tortoise. This activity is something that you can do with your friends and family together. Not only that, there's more to this activity. Even though it's a leisure activity, you can still burn calories. That means it's also good for your health. If you plan to go to a beach, then Snorkeling is something you should consider doing. We have brought you some of the best spots to try Snorkeling in Austin, Texas.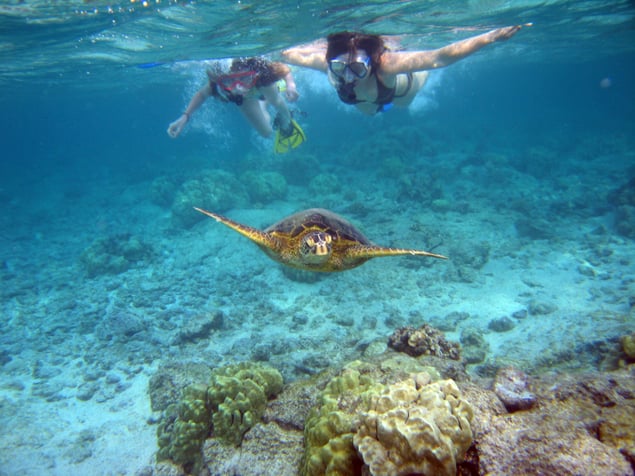 One of the best spots for Snorkeling in Austin is the San Marcos River. San Marcos has the most transparent water in Austin.One can go on for hours exploring flora and fauna underwater. You can spot many endangered and threatened species here, like The Texas Salamander, Fountain Darter, and Texas Wild Rice. So it would be best if you were really careful around them.You shouldn't harm them; just watch them from a distance.
One of the most famous places in Austin among locals. Barton Springs Creek is another excellent spot for Snorkeling. It's also famous for swimming, kayaking, or just lazing around the beach. This place is usually crowded because of the various activities it offers. While Snorkeling, you can see multiple tiny fish and other underwater creatures.
Even though Snorkeling is one of the easiest and most fun activities to do.There might be some who aren't comfortable and scared to go underwater. If you are someone like that and still want to try Snorkeling, then don't worry. There's a solution for that as well. Austin has a few places where you can book a slot for snorkeling classes. Swim School of Austin is one such place. This place will give you proper training and prepare you for your big day in the wild.
Texas Shuttle will help you plan your rides to these beautiful beaches for Snorkeling. You can book our Dallas to Austin shuttle service. We will pick you up and drop you off at your exact locations. Almost all rides are non-stop in nice cars, SUVs, or shuttles. We are available 24/7. You can also change the time or date with us without being charged. There's less hassle, and you save more money with us. The Texas Shuttle is safer, affordable, flexible, and more convenient than any other ride. Book a ride with us this season to experience that warm and stress-free holiday vibe. It even reduces the unwanted cost incurred on the fare of taxis and buses to reach home. We provide professional chauffeurs with uniform and clean vehicles. Our mission is to create lifetime customer loyalty by exceeding our customer's expectations in terms of service.