Austin is a lively city with vibrant lifestyles, restaurants, and music all around. There are a lot of things one can do in Austin, Texas. One such thing you can do is shopping. There are many amazing shopping complexes in Austin. Shopping is something that always makes us feel good. It has been seen that our bodies release the dopamine hormone, the 'feel good' hormone, whenever we shop. Shopping can also be therapeutic as it helps gives us a sense of control over our lives. So we have brought a few places where you must go shopping: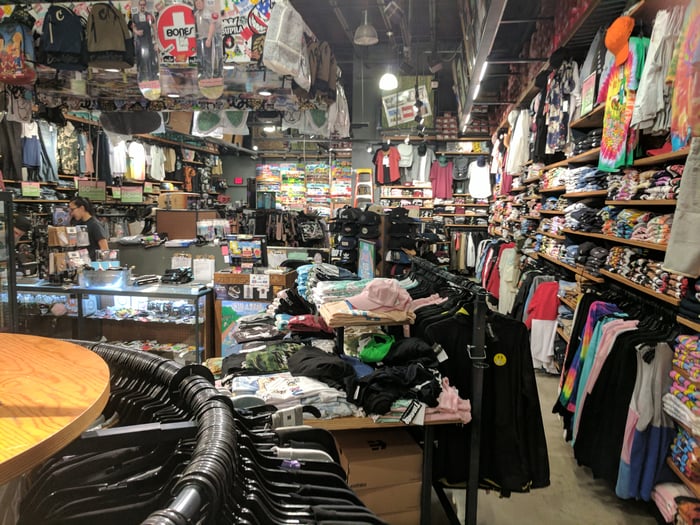 Located at 3005 S Lamar Blvd is open from 10 AM- 9 PM. It's the best place to shop for clothes, shoes, and bags. If you are someone who likes funky and vintage things, then you will love this place. They have both trendy and vintage collections from all kinds of brands. Unlike many places, they have a pretty good section of the men's area. The staff and their services are also accommodating and friendly.
If you want to do affordable and vintage shopping, look no further. This is the place for you. Beehive is a charming shop that has some excellent collections of apparel. The staff here are attentive to the customer's needs and give great suggestions for them. Accessories and summer clothes are highly recommended here. It's located at 3300 Bee Caves Road, open from 10 AM to 6:30 PM.
Feathers Boutique is located at 1700 B South Congress Ave. It sells classic, cool, and vintage clothes. Everything is relatively cheap and affordable. Their handbags and jacket collection are worth shopping for. The place is pretty organized and clean. It's open from 11 AM to 7 PM.
Modcloth is another exciting shopping place in Austin. Its rooms are uniquely decorated to attract customers. They offer you good quality things from a vast fabric range. You get personal attention from their staff looking into your requirements. It's located at 200 W 2nd St and is open from 10 AM to 7 PM.
Texas Shuttle will help you plan your rides to these exciting and fun shopping complexes. You can book our Dallas to Austin shuttle service. We will pick you up and drop you off at your exact locations. Almost all rides are non-stop in nice cars, SUVs, or shuttles. We are available 24/7. You can also change the time or date with us without being charged. There's less hassle, and you save more money with us. The Texas Shuttle is safer, affordable, flexible, and more convenient than any other ride. Book a ride with us this season to experience that warm and stress-free holiday vibe. It even reduces the unwanted cost incurred on the fare of taxis and buses to reach home. We provide professional chauffeurs with uniform and clean vehicles. Our mission is to create lifetime customer loyalty by exceeding our customer's expectations in terms of service.