Planning a honeymoon is an exciting experience for newlyweds, and Texas offers a range of romantic destinations. Whether looking for a peaceful getaway or an adventure-filled escape, Texas has something to offer every couple. With Texas Shuttle, you can stress-free explore the state's most charming honeymoon destinations. Here are a few of the best honeymoon destinations in Texas that you should consider.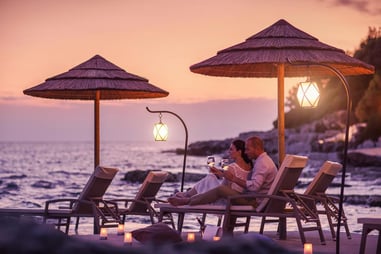 Hill Country
The Hill Country region of Texas is known for its scenic beauty and quaint towns. Take a romantic drive through the winding roads or hike through the natural parks. Visit Fredericksburg, a charming city with historic German architecture and excellent wine-tasting opportunities. For a unique experience, stay at a cozy bed and breakfast, like the Magnolia House Bed and Breakfast, where you can relax in a hot tub or by the fireplace.
South Padre Island
South Padre Island is an excellent option for couples seeking a beach getaway. It is off the southern coast of Texas and offers miles of white sandy beaches, crystal-clear waters, and breathtaking sunsets. Take a sunset cruise, explore the dunes on horseback, or try parasailing. Stay at one of the island's luxury resorts, like the Pearl South Padre, which offers oceanfront views and a full-service spa.
Big Bend National Park
Consider a honeymoon in Big Bend National Park if you love the outdoors. The park in West Texas offers stunning views of the Chisos Mountains, canyons, and desert landscapes. Take a scenic drive, go hiking or birdwatching, or relax in the natural hot springs. Stay at the Chisos Mountains Lodge, which offers cozy cabins and easy access to the park's hiking trails.
San Antonio
San Antonio is rich in history and culture, making it an excellent destination for a romantic getaway. Explore the River Walk, a winding waterway lined with restaurants and shops, or visit the Alamo, the most historic site in Texas. For a romantic dinner, book a table at the upscale restaurant at the top of the Tower of the Americas, where you can enjoy panoramic views of the city.
Marfa
Marfa is a small town in West Texas known for its unique art scene and serene landscapes. Visit the Chinati Foundation, a contemporary art museum featuring large-scale installations in a former military base. Stay at the Hotel Saint George, a modern hotel with stylish rooms and an on-site restaurant serving locally sourced food.
Texas offers an abundance of romantic honeymoon destinations, from the rolling hills of the Hill Country to the sandy beaches of South Padre Island. With Texas Shuttle, you can explore these destinations stress-free, allowing you to focus on making memories with your loved one. Book your honeymoon getaway today and create a trip you will never forget.