There are many ways of spending our weekend. There are times when we make an elaborate plan for a weekend trip, and then there are times when we want to have a good meal in a nice restaurant. Houston is blooming with many new and exciting bars and restaurants opening. It can be overwhelming to decide where to go. We all want to spend our time preferable to our likings and choices. So here's a list of places that you can go to enjoy your meal: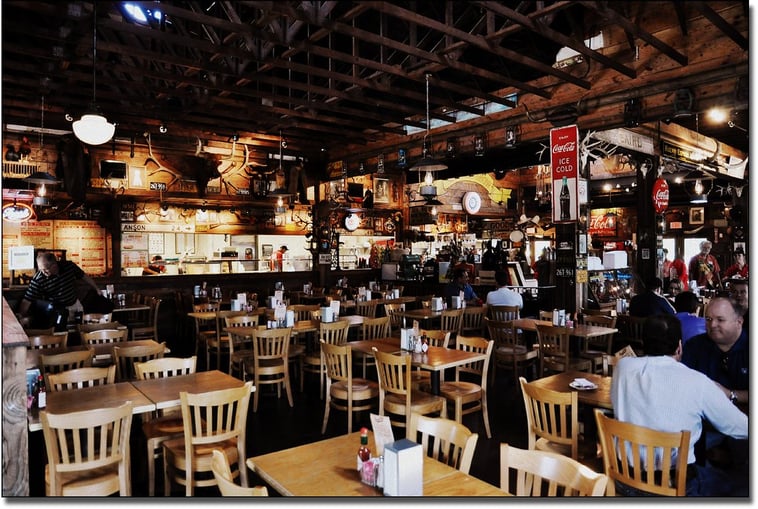 1. Burger Bodega
What's more interesting than going to a restaurant and having all your favorite junk foods? Abbas Dhanani, the Houston Eatz blogger and restaurant, officially opened Burger Bodega, the pop-up burger joint at 4520 Washington Avenue. The restaurant resembles the iconic New York Style convenience stores called Bodegas. This place offers mouth-watering cheesy smash burgers, loaded fries, and chopped cheeses.
2. Vibrant
Vibrant reopened in Montrose at 1931 Fairview Street. They are featuring a new menu created by their executive Chef, Patti Delgado. He aims to make all meals anti-inflammatory and nutritious. A few of their specialties are braised beef tacos, sorghum waffles with coconut yogurt, and sweet potato cassava tortillas.
3. B.B Italio Bistro & Bar
B.B Italio Bistro & Bar restaurant is inspired by the Italian American restaurant. It's opened by the restaurateur Ben Berg on November 8. Located at 16250 City Walk in Sugar Land Town Square, it offers Italian cuisine like homemade pizza, pasta, protein-focused entrees, and sub sandwiches. This place also offers an extensive wine list and cocktails.
4.TEN Sushi + Cocktail Bar
The TEN Sushi + Cocktail Bar is a Southern California sushi bar. It has a beautiful bright pink décor and eye-catching cherry blossoms. The 2,800 square foot restaurant is located at 4200 Westheimer Road in the 200 park place high rise. The restaurant has a full-service sushi bar and a charming patio. Daily Dose hospitality group opened this bar on November 17, offering an exciting menu to the diners.
Plan your visit to these incredible restaurants and bars with the Texas shuttle service. You can book Dallas to Houston shuttle service. We will pick you up and drop you off at your exact locations. Almost all rides are non-stop in nice cars, SUVs, or shuttles. We are available 24/7. You can also change the time or date with us without being charged. It even reduces the unwanted cost incurred on the fair of taxis and buses to reach home. There's less hassle, and you can save more money with us. The Texas Shuttle is safer, affordable, flexible, and more convenient than any other ride. Book a ride with us this season to experience that warm and stress-free holiday vibe.