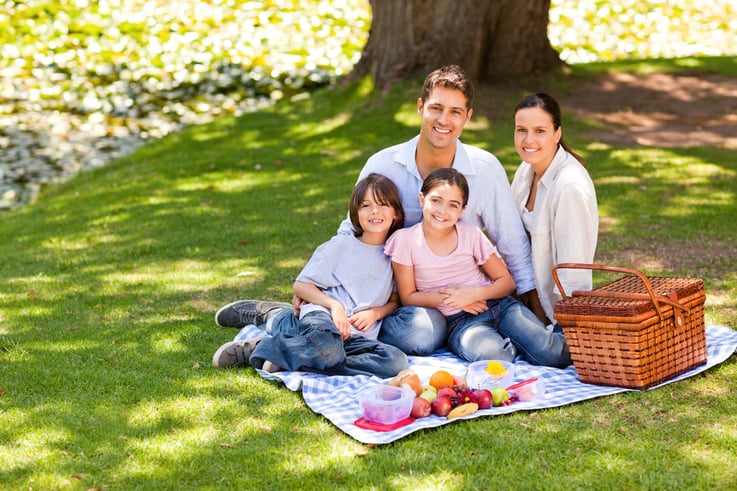 Let's go on a picnic! Oh, how we love to listen to this sentence. Picnics start to get old-fashioned, but the charm of it is always going to be evergreen. Sitting beside a nice view with your favorite person, sipping wine, and spending time is the perfect date plan for you. Dallas has many beautiful picnic spots. Here's a list of a few picnic spots that you should go to :
1. Art & Discovery District
The Art & Discovery District is located at 308 S Akard Street. The place had its grand opening in June 2021. This is the perfect place if you want to go for a picnic downtown. They offer fantastic food and drinks at the food hall. You can choose from their vast menu and grab your food to sit and enjoy on the lush green lawn. They also host a variety of programs, from DJs to family-friendly events.
2. Flag Hole Hill Park.
Flag Hole Hill Park is located at 8015 Doran Cir. This place is famously known for being the best Sledding spot when it snows. This plot has a huge portion of green grass spread all around. It makes up for a great outdoor dining spot. The place has picnic tables, shaded grass, public restrooms, and even a grill. This place calls you to have a picnic here.
3. Flippen Park
Flippen Park is located at 4421 N. Versailles Avenue. It's at the heart of Highland Park. The crew here is excellent and has done a fantastic job maintaining it. You can find this posh park always ready, always ready for its close-up. This place has a reflecting pool and fountain, which makes you feel calm and relaxed. This place is perfect for enjoying your picnic.

Texas Shuttle will help you plan your ride to these beautiful picnic spots in Dallas. You can book our Dallas to Austin shuttle service. We will pick you up and drop you off at your exact locations. Almost all rides are non-stop in nice cars, SUVs, or shuttles. We are available 24/7. You can also change the time or date with us without being charged. There's less hassle, and you save more money with us. The Texas Shuttle is safer, affordable, flexible, and more convenient than any other ride. Book a ride with us this season to experience that warm and stress-free holiday vibe. It even reduces the unwanted cost incurred on the fare of taxis and buses to reach home. We provide professional chauffeurs with uniform and clean vehicles. Our mission is to create lifetime customer loyalty by exceeding our customer's expectations in terms of service.