Paragliding is one of the popular activities to do in Austin. Many adventure lovers must have paragliding on their bucket list. The idea of flying like a bird in the sky is always exciting. Along with the excitement factor, this aerial sport has many health benefits as well. There are a lot of mental and physical benefits of paragliding. This sport gives you an amazing adrenaline rush. It increases your consciousness and energy enormously as you fly. It helps you in building upper body strength as you have to handle your wings and fly. Paragliding will also release stress. It allows you to boost self-confidence and helps in facing your fear. It's also a great way to burn calories. Things you should keep in mind while paragliding: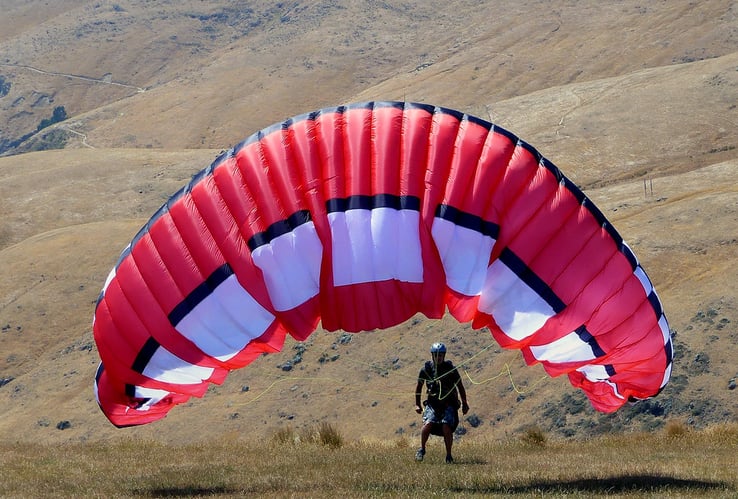 1. Mind your Flair
Paragliding needs to have excellent break management. It's essential to know how to avoid rough landings. It may take some practice, but eventually, you will get used to it. You need to release the brakes during the final approach. There are times when the brake travel is already engaged and cannot be pulled anymore. But you just gradually need to remove the brake as you near the ground. This will maintain a gentle deceleration into the landing zone.
2. Easing your wings
This is a crucial step to paragliding, but more often than not, pilots skip this step. You should always lay your wing out in its natural arch shape and ensure it's not kinked or folded. You can experience steady and quick inflation during the launch.
3. Testing your Inflation
As it is said, it's better to take prevention than cure. Always test your inflation before flying. Ask a paraglider to check it and know how much energy you will require for a good start. Create a habit of bringing your wing up a few times so that you can test the airflow before the final launch.


Cost of Paragliding in Austin
In Austin, Tandem Paragliding can cost you around 200 Dollars. But there are other options available as well. There are many schools available that offer paragliding where the prices vary accordingly. Some famous places you can go for paragliding are Paraglide Texas, Austin Paramotor Flight School, and US Paragliding.

Texas Shuttle will help you plan your ride to these fun paragliding spots in Austin. You can book our Dallas to Austin shuttle service. We will pick you up and drop you off at your exact locations. Almost all rides are non-stop in nice cars, SUVs, or shuttles. We are available 24/7. You can also change the time or date with us without being charged. There's less hassle, and you save more money with us. The Texas Shuttle is safer, affordable, flexible, and more convenient than any other ride. Book a ride with us this season to experience that warm and stress-free holiday vibe. It even reduces the unwanted cost incurred on the fare of taxis and buses to reach home. We provide professional chauffeurs with uniform and clean vehicles. Our mission is to create lifetime customer loyalty by exceeding our customer's expectations in terms of service.