Welcome to Offbeat Texas, a journey that takes you beyond the usual tourist spots and uncovers the hidden gems of the Lone Star State. With the reliable and convenient services of Texas Shuttle, you can explore lesser-known destinations and experience the true essence of Texas.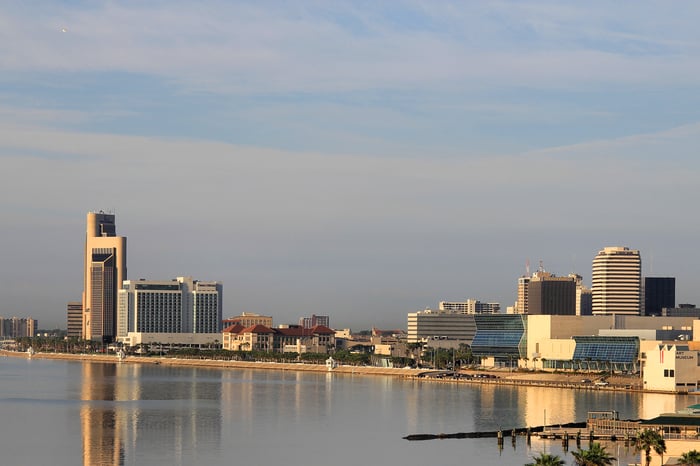 Discover the Convenience of Texas Shuttle Service
Regarding traveling in Texas, Texas Shuttle is your reliable travel companion. Texas Shuttle provides seamless transfers to your destination if you need a shuttle service in Houston, Dallas, Austin, or any other major city in the state. With well-maintained vehicles and experienced drivers, you can travel with peace of mind.
Texas Ground Transportation: Explore the State with Ease
Texas is known for its vastness and diverse landscapes. With the Texas Shuttle, you can unleash the freedom of ground transportation. Explore the vibrant city of San Antonio, with its historic sites and lively culture. Indulge in the ultimate beach getaway as you venture to the stunning Gulf Coast and bask in the sun-kissed shores of Corpus Christi. Discover the enchanting beauty of the Hill Country, with its rolling hills, charming towns, and wineries.
Texas Group Transportation: Travel Together, Create Memories
Traveling with a group? Texas Shuttle offers hassle-free coordination for your group adventures. Whether planning a family reunion in Galveston or a corporate retreat in Fort Worth, Texas, Shuttle ensures comfortable and reliable transportation for your entire group. Explore the thriving arts scene in Dallas or immerse yourself in the live music capital of Austin.
Unveiling Hidden Gems: Offbeat Destinations in Texas
Texas is full of hidden treasures waiting to be discovered. Head to Marfa, a small town in West Texas known for its quirky art installations and stunning desert landscapes. Immerse yourself in the rich cultural fusion of El Paso, a captivating city at the crossroads of Texas and Mexico. Visit the charming town of Fredericksburg, where German heritage blends with Texan hospitality.
Affordable Shuttle Service in Texas: Budget-Friendly Travel
Traveling on a budget? Texas Shuttle offers affordable shuttle services that allow you to make every dollar count. Whether you're exploring Houston's vibrant nightlife or the historical sites of San Antonio, Texas Shuttle provides value-for-money transportation options.
With Texas Shuttle as your guide, you can embark on an extraordinary journey through Texas's offbeat destinations and hidden gems. From the vibrant cities to the charming small towns, Texas has something to offer every traveler. Get ready to explore the cultural tapestry, natural wonders, and rich history of the Lone Star State with the convenience and reliability of Texas Shuttle.