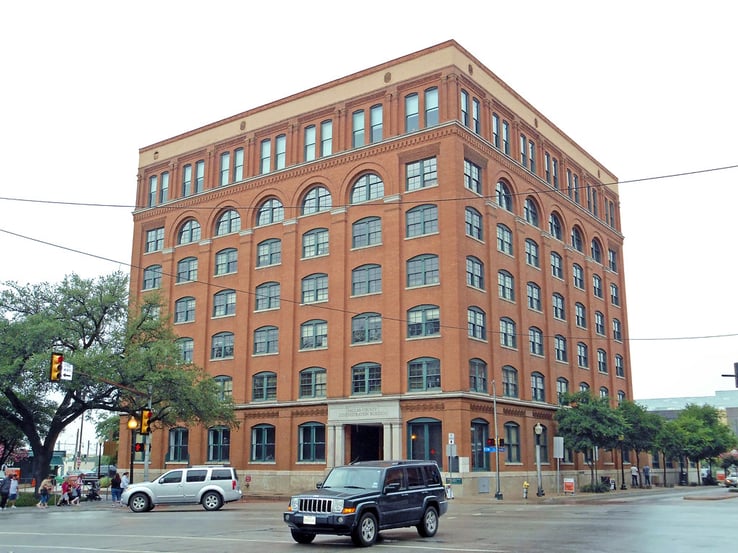 Museums are the best place to walk through history. You get to learn so much from the artifacts, manuscripts, and many more. It's like exploring the past and discovering new facts that we never knew existed. Dallas has many libraries. Here's a list of a few that you should definitely visit:
1. The Perot Museum of Nature and Science
The Perot Museum of Nature and Science has a very striking design. The museum is designed like a slate grey box. It also has a glass-enclosed escalator jutting out from its façade. This place is an interactive space for both kids and adults. This museum exhibits an array of space, sports, dinosaurs, and energy. They also host many events like "Thursdays on Tap" and "21 and up," with lots of food trucks, booze, and live music.
2. Sixth Floor Museum
The Sixth Floor Museum is historically an important place. If you look up from the Dealey Plaza, you can see a wide open window which is on the sixth floor of the Dallas County Administration Building. It's actually the place where Lee Harvey Oswald, the assassin of President John F. Kennedy, perched on November 22, 1963, inside on the same floor. You'll also find a chilling presentation that chronicles the assassination.
3. Texas Discovery Gardens
In the Texas Discovery Gardens, there are two things to see. One is Shakespeare and literature, and the other is snakes. There's a Shakespeare Garden where you can stroll through an array of plants that are featured in Shakespeare's work. Then there is the "Snakes of Texas" exhibit, where you can find 20 different species of snakes.

Texas Shuttle will help you plan your ride to these interesting museums in Dallas. You can book our Dallas to Austin shuttle service. We will pick you up and drop you off at your exact locations. Almost all rides are non-stop in nice cars, SUVs, or shuttles. We are available 24/7. You can also change the time or date with us without being charged. There's less hassle, and you save more money with us. The Texas Shuttle is safer, affordable, flexible, and more convenient than any other ride. Book a ride with us this season to experience that warm and stress-free holiday vibe. It even reduces the unwanted cost incurred on the fare of taxis and buses to reach home. We provide professional chauffeurs with uniform and clean vehicles. Our mission is to create lifetime customer loyalty by exceeding our customer's expectations in terms of service.