Montrose is a neighborhood known for its hipster culture, crazy nightlife, and artistic surroundings. If you want to experience something unusual - a different nightlife culture and vibe, then Montrose is the place for you. We all want a break from our routine life, hoping to do crazy things to feel that adrenaline rush. The more we get older, the more we stop having any fun. But no matter what age we are, we should experience everything at least once.


History
Montrose was named after the town of Scotland, Montrose, Angus. Neartown was its former name. It was initially supposed to be a planned community and streetcar suburb dating back to as early as the 20th century. According to the original sales brochure, J.W. Link envisioned a 'great residential addition.' Montrose was first established in 1911. He originally planned to have four wide boulevards with the best curbing and extensive landscaping. Link even built his own home in Montrose, known as the Link Lee House. Link even had said, "Montrose is going to lead the procession," and it did.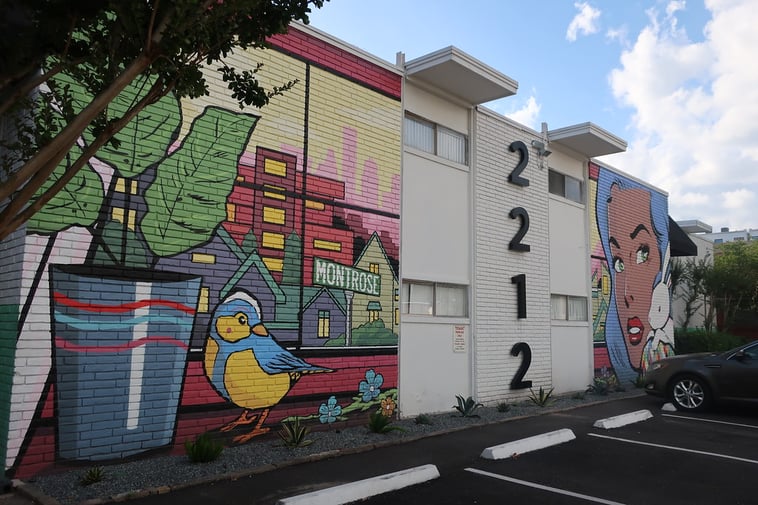 Places You Must Visit:
1. Rothko Chapel
If you are looking to have some peace, then you must visit Rothko Chapel. This place is best for people who want to meditate or pray in a non-denominational space. This place is quite interesting. It's a non-profit organization hosting many exhibitions on human rights issues.
2. Traveler's Table
Traveler's Table is the place for you if you like traveling and eating. It's a globally inspired restaurant that will give you the feel of being in many places by sitting and having food at this place. They have hand-selected cuisines from all over the globe, offering their own modern interpretation to it.
3. University of St. Thomas
The University of St. Thomas is one of the essential places in Montrose. It promotes Catholic higher education's ethical, religious and intellectual traditions. This place has shaped the career of many Montrose residents. Stroll through the Archdiocese of Galveston's only Catholic University in Houston.
4. Leopard Lounge
If you are an antique collector, you will love this place. Leopard Lounge is one of the favorite hangout spots in Montrose. This shop has all things that you could look for - whether it is jeans, shirts, jackets, or any fun accessories. It has been specializing in men's and women's apparel since the 1950s.
Plan your visit to Montrose, one of the most exciting places in Houston with Texas shuttle service. You can book Dallas to Houston shuttle service. We will pick you up and drop you off at your exact locations. Almost all rides are non-stop in nice cars, SUVs, or shuttles. We are available 24/7. You can also change the time or date with us without being charged. There's less hassle, and you can save more money with us. The Texas Shuttle is safer, affordable, flexible, and more convenient than any other ride. Book a ride with us this season to experience that warm and stress-free holiday vibe.