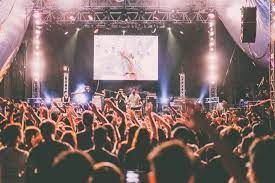 Music is such an essential part of our life. It has the power to change our mood completely. Great music can directly make way to your soul. What more fun way to enjoy your time than Live music? It's on another level. The vibe of a live music event is an experience in itself. Dallas has many live music spots. Here's a list of a few that you mustn't miss:
1. The Rustic
The Rustic is a unique indoor and outdoor restaurant. It's located at 3656 Howell St. It's a music and bar venue in Uptown that features free live music throughout the week. The place offers home-style meals made from farm-to-table ingredients. They also have drinks from local craft breweries.
2. The Kessler Theatre
The Kessler Theater, more commonly known as "The Kessler," is located at 3656 Howell St. This place has been there since 1942. A movie theater was built in this historic building, but it stayed vacant for over 30 years. After that, it was renovated and reopened in 2009 as a concert venue, dance studio, and art gallery. It's a perfect place to hear live music in Dallas.
3. Trees
Trees is located at 2709 Elm St. This place is said to be the premier spot for live music in Fort Worth and Dallas. This place is quite famous as, since 1990, it has hosted many big names in music, including Radiohead, Nirvana, Pearl Jam, and Dave Matthews Band. This place is a hot spot for parties and events. Trees is a smoke-free, intimate Deep Ellum space that is the best place to catch a concert in Dallas.


Texas Shuttle will help you plan your ride to these energetic live music spots in Dallas. You can book our Dallas to Austin shuttle service. We will pick you up and drop you off at your exact locations. Almost all rides are non-stop in nice cars, SUVs, or shuttles. We are available 24/7. You can also change the time or date with us without being charged. There's less hassle, and you save more money with us. The Texas Shuttle is safer, affordable, flexible, and more convenient than any other ride. Book a ride with us this season to experience that warm and stress-free holiday vibe. It even reduces the unwanted cost incurred on the fare of taxis and buses to reach home. We provide professional chauffeurs with uniform and clean vehicles. Our mission is to create lifetime customer loyalty by exceeding our customer's expectations in terms of service.