Juneteenth, the commemoration of the emancipation of enslaved African Americans, is a significant and vibrant celebration in Houston. As you prepare to immerse yourself in the festivities, one aspect you shouldn't overlook is transportation. Navigating through crowded streets, finding parking, and dealing with the logistics of getting to and from the events can be challenging. Texas Shuttle is here to make your Juneteenth Celebration experience in Houston seamless and hassle-free.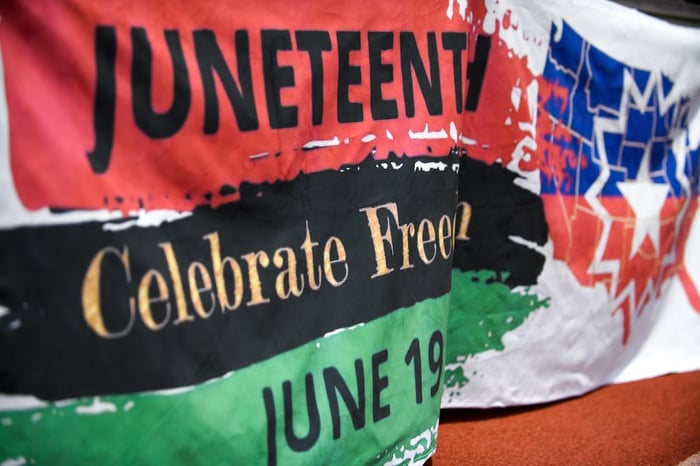 Reliable Transportation for Your Convenience
When you choose Texas Shuttle, you can count on reliable transportation services to and from the Juneteenth Celebration events in Houston. Our door-to-door service ensures that you're picked up from your desired location, be it your home, hotel, or any address within Texas. Unlike other companies that make multiple stops or leave you at a distant bus stop, Texas Shuttle prioritizes your convenience and ensures a direct and comfortable ride. You won't have to worry about sharing a vehicle with strangers or waiting at intermediate points for hours. Texas Shuttle provides non-stop trips in nicer vehicles, making your journey enjoyable from start to finish.
Choose the Perfect Vehicle for Your Group
Texas Shuttle understands that different groups have different transportation needs. Whether you're travelling alone or in a larger group, Texas Shuttle has you covered. Their fleet of vehicles includes clean, newer, and luxurious options. For groups of four or more, they offer shuttles or SUVs, while for smaller parties of one to three passengers, they provide elegant cars. You can trust our professional drivers to select the most suitable vehicle based on your group size and any specific requirements you may have, such as luggage space. Travelling in comfort and style is guaranteed with the Texas Shuttle.
Flexible Reservation Changes
Flexibility is crucial when planning for the Juneteenth Celebration, as unforeseen circumstances may arise. Texas Shuttle understands this and offers flexibility with reservation changes. Changing the date or time of your trip comes at no additional cost, allowing you to adapt your plans as needed. If you're uncertain about the exact address or flight details at the time of booking, you can reserve your spot by providing the city and update the information later via phone or email. Texas Shuttle strives to accommodate your needs and ensure a stress-free experience.
Smooth Airport Pickups
For those arriving at the airport for the Juneteenth Celebration, Texas Shuttle has designated pickup locations. At Houston's airports, follow the signs for "Ground Transportation" and locate the designated area for Texas Shuttle pickups. Communication is essential, so make sure your cell phone is turned on, not in airplane mode, and not on silent. This way, your driver can call or text you upon arrival. Texas Shuttle's professional drivers are committed to providing a seamless pickup experience, ensuring that you start your Juneteenth Celebration in Houston on the right note.
Embrace the Juneteenth Celebration with Texas Shuttle
Don't let transportation concerns hinder your Juneteenth Celebration experience in Houston. Book your reliable and convenient transportation with Texas Shuttle today. By reserving your spot, you'll have peace of mind, knowing that you can fully immerse yourself in parades, live music, cultural performances, and educational activities without worrying about logistics. Experience the vibrant spirit of Juneteenth while enjoying the comfort and convenience of Texas Shuttle's exceptional service.
Juneteenth Celebration in Houston is a time of joy and reflection, and Texas Shuttle is your trusted partner in ensuring a seamless and enjoyable experience. With our reliable door-to-door service, high-quality vehicles, flexibility in reservation changes, and commitment to customer satisfaction, Texas Shuttle stands out as the ideal choice for transportation. Embrace the significance of Juneteenth and the rich culture of Houston while relying on the Texas Shuttle to take care of your transportation needs. Book with the Texas Shuttle today and get ready to celebrate Juneteenth in style.