Welcome to Texas, a land with captivating history and breathtaking natural wonders. From historical landmarks to pristine natural landscapes, Texas offers many experiences that will leave you in awe. Experience the magic of Texas with Texas Shuttle as we embark on an enchanting adventure, delving into the beautiful trails and tales that define this great state. Hop on board our reliable and affordable shuttle service, and let's embark on this memorable adventure together.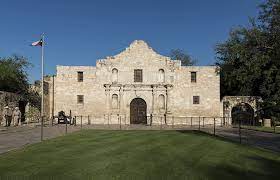 I. Delving into Texas History
Transport yourself to the past and delve into the captivating narrative of Texas's rich historical tapestry. Discover the stories of legendary figures and pivotal events that have shaped the state. Here are some historical spots you won't want to miss:

The Alamo: Visit the iconic Alamo in San Antonio, a symbol of Texas independence, and learn about the legendary battle here.

San Jacinto Battleground State Historic Site: Explore the site of the decisive Battle of San Jacinto, where Texas won its independence from Mexico.

The Sixth Floor Museum at Dealey Plaza: Explore the intricate details of the tragic assassination of President John F. Kennedy in Dallas, unraveling a pivotal moment in American history.


II. Exploring Natural Wonders
Texas is blessed with abundant natural beauty, offering an array of outdoor adventures for nature enthusiasts. Here are a few spots that showcase the state's natural wonders:

Palo Duro Canyon State Park: Marvel at the magnificent Palo Duro Canyon, often called the "Grand Canyon of Texas," and enjoy hiking, camping, and horseback riding in this stunning natural playground.

Big Bend National Park: Immerse yourself in the captivating beauty of Big Bend, where majestic mountains, expansive deserts, and the meandering Rio Grande provide a stunning setting for outdoor enthusiasts, offering opportunities for hiking, birdwatching, and stargazing.

Enchanted Rock State Natural Area: Ascend Enchanted Rock's massive pink granite dome near Fredericksburg and take in panoramic views of the surrounding Hill Country.
III. Traveling with Texas Shuttle:
Texas Shuttle's reliable and affordable shuttle service will make your journey through Texas seamless and enjoyable. Here's why you can trust us for your transportation needs:

Comfortable and Convenient: Our shuttle service ensures a comfortable and hassle-free travel experience, allowing you to relax and enjoy scenic landscapes between destinations.

Knowledgeable Drivers: Our experienced drivers are well-versed in Texas's history and attractions, providing valuable insights and recommendations.

Flexibility and Affordability: Texas Shuttle offers flexible options to accommodate your needs at affordable prices, whether traveling solo or with a group.
Texas is a treasure trove of history and natural wonders waiting to be explored. Set off on an extraordinary expedition with Texas Shuttle, your reliable travel partner, as you delve into fascinating stories and traverse breathtaking trails. Plan your trip now and prepare to be captivated by the rich history and stunning landscapes that await you in Texas.