Austin is one of the most fun and exciting destinations in America. Many of us plan our trips and vacations there. Austin is a pretty vibrant city. There are always music festivals and live shows happening. There are many fun activities to do as well. One of the first things we look for before planning to go to Austin is the staying options. Austin has quite a few places to have an enjoyable stay. You can also have a staycation in these places. Sometimes we can take a break by just comfortably staying inside. There's excellent food and hospitality provided in all locations. So we bring you some hotels that you should consider staying in :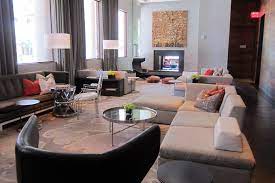 Located at 7400 N Interstate 35 Frontage Rd is just 10 minutes from downtown Austin. It's one of the favorite places among travelers as you stay comfortable without spending a dime on it. All the rooms have a microwave as well as refrigerators. The hotel has a fitness center to keep you healthy and fit during your stay. They also have a pool. You also get free wi-fi and complimentary breakfasts.
La Quinta Inns and Suites North, having a google rating of 3.9, is located at 7622 N Interstate Hwy 35. This location is near popular tourist spots, eateries, music, and entertainment. The hotel has excellent amenities and is also quite affordable. They offer complimentary breakfast, free wi-fi, a fitness center, and a pool. The Inn has a pet-friendly atmosphere as well. So this is a great spot to live in for exploring Austin.
Located at 14004 Owen Tech Blvd, it has a google rating of 4.3. It has a starting price of INR 7,000. It's a cozy hotel with great hospitality. It's located near tourist attractions like Lake Travis and Pflugerville. This place is cheap and affordable. They have many amenities, like an indoor heated pool, which is great for relaxing. The hotel also has a friendly staff to look after all your needs.

Texas Shuttle will help you plan your ride to these comfortable stays in Austin. You can book our Dallas to Austin shuttle service. We will pick you up and drop you off at your exact locations. Almost all rides are non-stop in nice cars, SUVs, or shuttles. We are available 24/7. You can also change the time or date with us without being charged. There's less hassle, and you save more money with us. The Texas Shuttle is safer, affordable, flexible, and more convenient than any other ride. Book a ride with us this season to experience that warm and stress-free holiday vibe. It even reduces the unwanted cost incurred on the fare of taxis and buses to reach home. We provide professional chauffeurs with uniform and clean vehicles. Our mission is to create lifetime customer loyalty by exceeding our customer's expectations in terms of service.