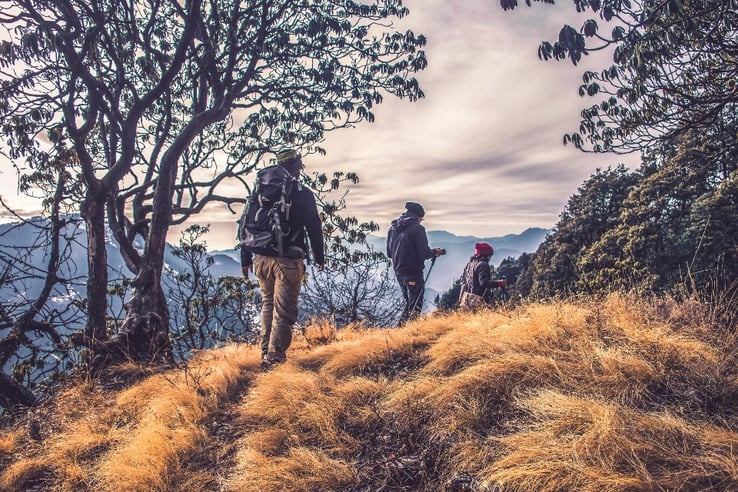 Hiking is a combination of both physical and mental abilities. Hiking teaches us many things, like how to slow down and be patient. It's also really good for our health. It makes us stronger and helps us to be physically fit. Hiking also brings us closer to nature. Dallas has many excellent hiking trails that you can explore on your weekends. Here's a list of a few that you can check out:
1. Spring Creek Forest Preserve
Spring Creek Forest Preserve Trail is located at 1770 Holford Road, Garland. It's a 2.3-mile trail. It's one of the best places for hiking in Dallas. The place is known for its crystal clear creek, paved paths, and wildflowers. You can find enormous trees of pecan, Shumard oak, sugar hackberry, elm, Chinquapin oak, and many more.
2. Cedar Ridge Nature Preserve
Cedar Ridge Nature Preserve is a 2 to 5.4miles long trail. It's located at 7171 mountain creek Pkwy, Dallas. It's an easy-to-moderate trail. This place has well-maintained and marked routes. It was formerly known as Dallas Nature Center. The preserve spreads across 600 acres lying between mountain creek parkway and FM1382. There are a couple of streams that you can enjoy along the route. There are many picnic spots and a butterfly garden as well.
3. Dogwood Canyon Audubon Center
Dogwood Canyon Audubon Center is located at 1206 FM1382, Cedar Hill. It's a 1.6 miles hiking trail with a moderate hike level. It's just 25 minutes away from downtown Dallas boasting some of the highest elevation points in Dallas County. This place is perfect if you want to have scenic views and take panorama pictures. This place is named after dogwood trees which are found in abundance.

Texas Shuttle will help you plan your ride to these adventurous hikes trails in Dallas. You can book our Dallas to Austin shuttle service. We will pick you up and drop you off at your exact locations. Almost all rides are non-stop in nice cars, SUVs, or shuttles. We are available 24/7. You can also change the time or date with us without being charged. There's less hassle, and you save more money with us. The Texas Shuttle is safer, affordable, flexible, and more convenient than any other ride. Book a ride with us this season to experience that warm and stress-free holiday vibe. It even reduces the unwanted cost incurred on the fare of taxis and buses to reach home. We provide professional chauffeurs with uniform and clean vehicles. Our mission is to create lifetime customer loyalty by exceeding our customer's expectations in terms of service.