Austin is known for many things. There are many adventure sports in Austin. Hiking is one of them. Hiking is one of the favorite activities to do for adventure lovers. It's an excellent activity for nature lovers as well. Every step you walk in takes you closer to nature. One can explore many beautiful trails through hiking. Hiking gives you a break from the hustling and bustling of the city lights. It's about slowing down and living in the present. It's about taking time and listening to yourself. Hiking is also good for your health. It has been proven that hiking boosts brain power. It's also good for muscle tone and cardiovascular health. Hiking also helps you sleep better. So here are a few places that you can go in Austin for Hiking: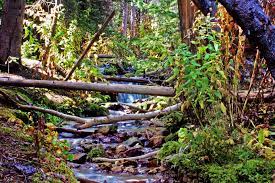 1. Turkey Creek Trail
Having a length of 2.8 miles, Turkey Creek Trails is one of the most popular places to hike. You will also encounter wildlife there. The trail is quiet and has a relaxed environment to it. You can also find a creek flowing along the route. Other exciting things to see are the moderate elevation paths and small water crossings.
2. Wild Basin Wilderness Preserve
If you want to go hiking with your family and friends, then Wild Basin Wilderness Preserve is the best place for you. The site has large rocks, loose gravel, and tree roots throughout the trail. Small children can even cover this hiking trail. The highlight of this place is the beautiful view of Austin from the top, which is breathtaking. The track is 2.5 miles long. This place is easily accessible and is the perfect spot for a weekend break.
3.McKinney Falls State Park
This is an extraordinary and unique trail. McKinney Falls State Park has a waterfall and immense limestone pools that give it a cooling atmosphere. You can do more than one thing here. You can not only hike but do other activities as well. People can come here to swim, mountain bike, camp, and do many more things. McKinney Falls State Park is great for a weekend trip.

Texas Shuttle will help you plan your ride to these fun hiking spots in Austin. You can book our Dallas to Austin shuttle service. We will pick you up and drop you off at your exact locations. Almost all rides are non-stop in nice cars, SUVs, or shuttles. We are available 24/7. You can also change the time or date with us without being charged. There's less hassle, and you save more money with us. The Texas Shuttle is safer, affordable, flexible, and more convenient than any other ride. Book a ride with us this season to experience that warm and stress-free holiday vibe. It even reduces the unwanted cost incurred on the fare of taxis and buses to reach home. We provide professional chauffeurs with uniform and clean vehicles. Our mission is to create lifetime customer loyalty by exceeding our customer's expectations in terms of service.