Are you a fan of all things spooky and supernatural? Texas is home to some of the most haunted places in the country, and you can explore them all with intercity transport. In this guide, we'll take you on a journey to some of Texas's spookiest sites, from hotels to museums. And when it's time to hit the road, you can trust Texas Shuttle for all your transportation needs.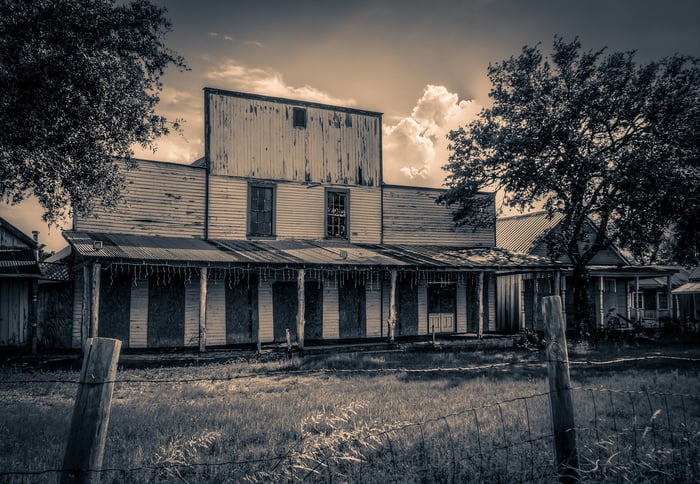 The Haunted Magnolia Hotel in Seguin
Located just a short drive from San Antonio, the Haunted Magnolia Hotel is one of the most haunted places in Texas. Built-in the mid-1800s, the hotel is said to be home to several ghosts, including the ghost of a young girl named Emma. The hotel offers tours for those brave enough to explore its spooky halls.
The Old Red Museum in Dallas
The Old Red Museum in Dallas is a must-visit destination for history buffs and ghost hunters alike. The building dates back to the late 1800s and is haunted by the ghosts of former inmates from the courthouse that used to be housed there. Visitors have reported strange occurrences, including the sound of footsteps and the feeling of being watched.
The Emily Morgan Hotel in San Antonio
Located in downtown San Antonio, the Emily Morgan Hotel is a beautiful historic building that is said to be haunted by the ghost of a woman named Emily Morgan. Legend has it that Emily was a young woman kidnapped by Mexican soldiers during the Battle of San Jacinto and held captive in the building that now houses the hotel. Guests have reported strange occurrences, including items moving on their own and unexplained sounds.
Travel in Comfort and Safety with Texas Shuttle
Whether you're exploring haunted hotels or hiking through Texas's beautiful parks, Texas Shuttle is here to help. Our intercity transport services offer safe, reliable transportation throughout Texas, so you can focus on enjoying your adventure. And with affordable rates, we make exploring all that Texas has to offer easy.
Ready to explore the spooky side of Texas? Book your intercity transport with Texas Shuttle today. Our experienced drivers and comfortable vehicles will ensure you arrive at your destination safely and on time. And with our convenient online booking system, planning your trip has always been challenging. Book now and get ready for a spooky adventure you will remember.