Tyler is well known for its Rose Gardens, and if you are in Tyler, Texas, you should definitely pay a visit. All plant lovers could relate to the feeling of happiness seeing healthy and beautiful plants growing all around. Maintaining gardens such as this has become essential now more than ever. Planting more trees and plants is necessary with climate change and global warming affecting our planet. Building more eco-friendly gardens and forests is the need of the hour. We should take care of all these plants and trees around us and provide the best care to them. So if you are someone who likes nature and could spend their day strolling amongst the plants and flowers, then here are some Rose Gardens in Tyler for you to visit.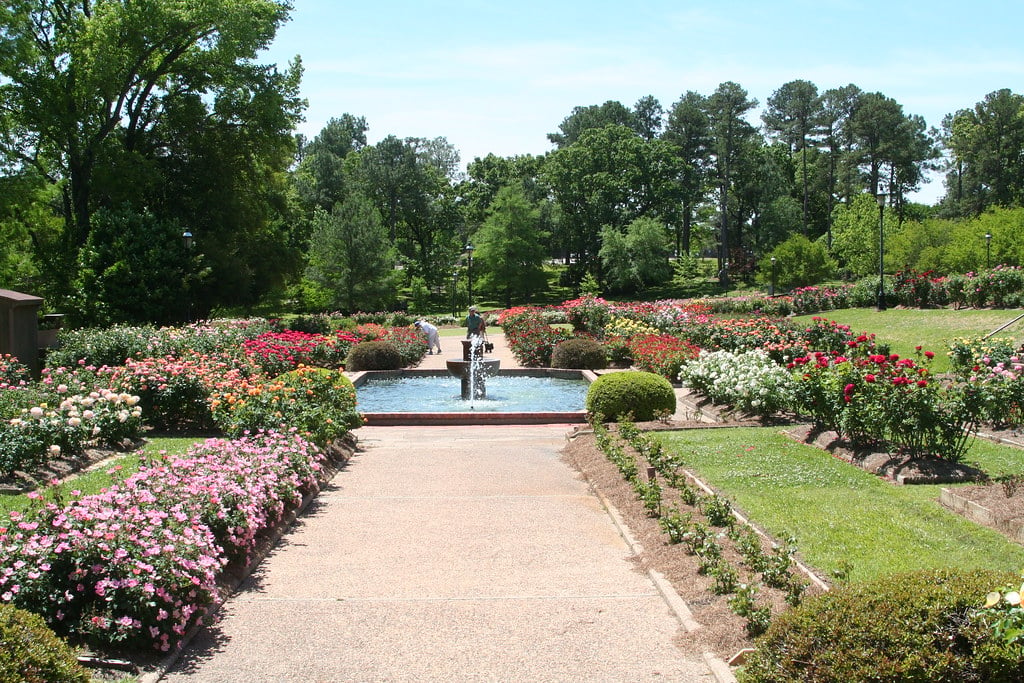 1. Tyler Municipal Rose Garden
Tyler Municipal Rose Garden was established in 1952. It's the nation's most extensive municipal garden spreading over 14 acres. They have over 600 different varieties and over 38,000 bushes. The garden also has fountains, walkways, and reflecting pools.Livability.com published it as one of the top most inspiring gardens in 2011 in the U.S.A. It's a beautiful spot for all photographers. This place is also perfect for having parties, reunions, and picnics. You can have your photoshoots for any occasion here. It has free entry. It's open from Tuesday to Friday,9 a.m. to 4.30 p.m.


2. Pyron Garden
Pyron Garden is one of the most beautiful private gardens you could ever see. The owners are as lovely as the garden. They have a sign saying, "You're welcome to walk through our backyard." How lovely is that? Guy and Joan Pyron's garden has been featured in numerous publications, including Texas Monthly and Southern Living. The best time to visit this place is during the Azalea and Spring flower trail, which happens each spring.
It is said to be "the world's best-kept secret in East Texas." It all started in 1950 with a woman named Helen Lee. After her husband passed away, he left her this piece of land which she completely transformed. She bought a boxcar of daffodil bulbs from Holland and planted it here. She passed away in 1984 and requested her garden be maintained and open to the public.


Tyler offers quite an experience with gardens along with its history. There's no doubt you, too, want to have this experience. So what's stopping you? You can book your ride to these beautiful gardens in Tyler with the Texas Shuttle. We are the fastest, safest, and most affordable service in Texas. Experience an incredible journey with us. We offer door-to-door service, so you don't have to pay for a taxi or Lyft to get home. You can book a ride with us anywhere in Tyler, Texas.