We all want a break from our busy lives. Starting from Monday to Friday, working from 9-5 can be hectic. Take a break from your busy life and explore the places in Galveston. It's less than an hour from Houston. Galveston can be your perfect gateway to destress yourself. Enjoy your weekend with your friends and families to have a wonderful time. Galveston has everything for everyone. No one is going to be disappointed. Here are a few places that you can definitely go to in Galveston: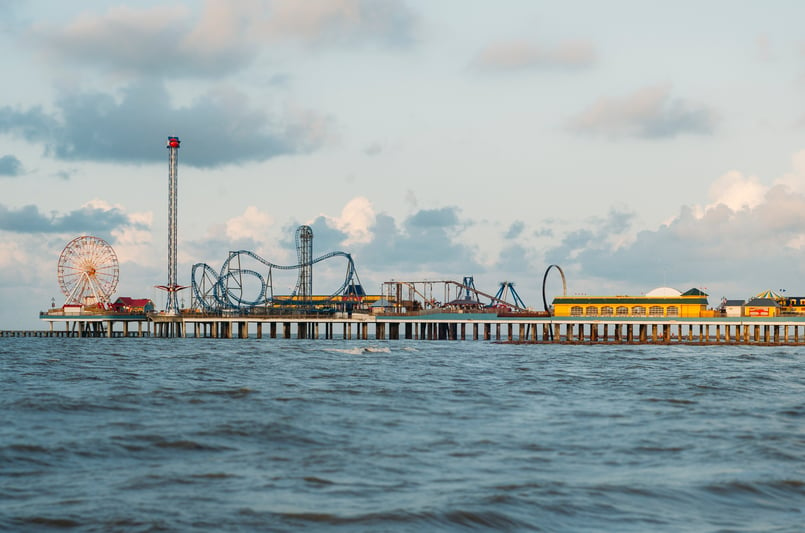 1. Beaches in Galveston
What better place to spend your evening than sitting near a beach and having a beer? The cool breezes and the sun setting to the ocean is a view to experience. One of the most popular beaches is Stewart Beach. This is a family-friendly beach where you can find all the facilities. There are restrooms and showers for the public. The beach also has a children's playground, lifeguards, and chair and umbrella rentals.
2. The Strand Historic District
Visit the National Historic Landmark District, also known as the Strand. This place has many Victorian-era buildings, many of which survived the Great Storm of 1900. The district now has many cafes, restaurants, galleries, sightseeing, shopping, antiques, and many more.
3. Pleasure Pier
One of the most prominent places in Galveston is the historic Pleasure Pier. The colorful structures of the Pier can be seen from far off the place. A hurricane destroyed it in 1961. It was then opened in 2012, a 1,130-foot-long pier built on the sites of its predecessors. This place has a giant roller coaster and many fun rides for all age groups. The Pleasure Pier is open daily and also on weekends.
4. Dolphin Sightseeing
One of the major attractions of Galveston is the Dolphin Sightseeing. You can have a one-hour guided boat tour where you can spot dolphins throughout the journey. Usually, the dolphins can be seen jumping alongside the boat. The tour is also informative as the guide shares information about Galveston's ecology and marine wildlife. Usually, the boat tour happens from March through October.


Plan your visit to Galveston with the Texas shuttle service. You can book Dallas to Houston shuttle service. We will pick you up and drop you off at your exact locations. Almost all rides are non-stop in nice cars, SUVs, or shuttles. We are available 24/7. You can also change the time or date with us without being charged. There's less hassle, and you can save more money with us. The Texas Shuttle is safer, affordable, flexible, and more convenient than any other ride. Book a ride with us this season to experience that warm and stress-free holiday vibe.