Texas is a state that offers a wealth of family-friendly attractions and activities for all ages. Exploring these destinations with loved ones can create lasting memories and provide endless fun. With Texas Shuttle's reliable shuttle service, you can enjoy a stress-free and convenient journey to the top family-friendly spots in Lone Star State. Let's dive into some of the must-visit attractions that are perfect for a fun-filled family adventure.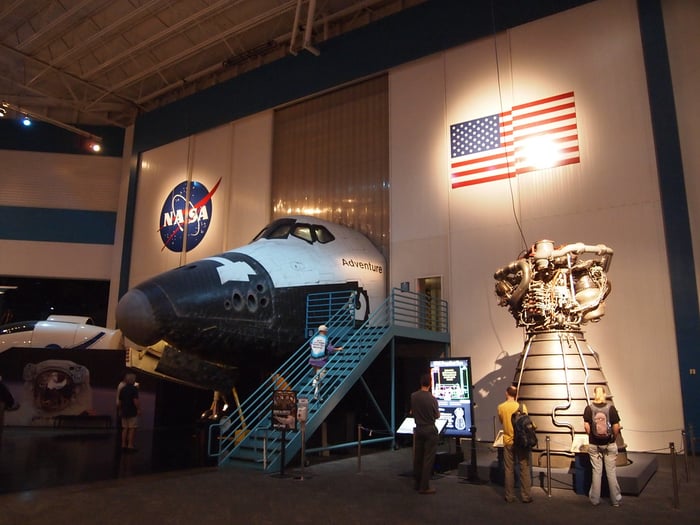 Houston Space Center: Where Imagination Meets Exploration
Embark on an extraordinary adventure filled with wonder and excitement as you explore the Houston Space Center. This renowned attraction allows you and your family to learn about space exploration through interactive exhibits, captivating shows, and even the chance to touch a moon rock. With Texas Shuttle's shuttle service in Texas, you can easily reach the Houston Space Center and embark on an out-of-this-world adventure.
San Antonio River Walk: A Picturesque Paradise
The San Antonio River Walk is a picturesque and family-friendly destination that offers a unique blend of natural beauty, cultural experiences, and delicious dining options. Stroll along the river, hop on a riverboat tour, or indulge in local cuisine at one of the many restaurants. Texas Shuttle's reliable shuttle service ensures a smooth and hassle-free journey to this enchanting spot.
Fort Worth Stockyards: Immerse Yourself in Western Heritage
Head to the Fort Worth Stockyards for a taste of the Old West. This historic district provides an authentic cowboy experience with daily cattle drives, rodeo events, and various Western-themed attractions. Texas Shuttle's shuttle service in Texas will transport you and your family to this iconic destination, where you can witness thrilling rodeo performances and explore the rich heritage of the Wild West.
Galveston Island: Sun, Sand, and Fun
Escape to the sun-drenched beaches of Galveston Island for a day of relaxation and family fun. Build sandcastles, splash in the waves, and enjoy the vibrant atmosphere of this coastal paradise. Take advantage of visiting the Galveston Island Historic Pleasure Pier, where thrilling rides, games, and delicious treats await. Texas Shuttle's shuttle service in Texas ensures a comfortable and convenient journey to this beachfront getaway.
Austin Children's Museum: Where Learning Meets Play
Ignite your child's curiosity and creativity at the Austin Children's Museum. With interactive exhibits, hands-on activities, and engaging workshops, this museum offers endless opportunities for learning and exploration. Texas Shuttle's reliable shuttle service will transport your family to this educational and entertaining destination, allowing your little ones to discover, create, and have a blast.
Texas is a playground for families, offering an array of exciting and educational attractions. Whether exploring the mysteries of space, enjoying the beauty of river walks, immersing yourself in Western heritage, lounging on sandy beaches, engaging in hands-on learning, or diving into underwater adventures, Texas has it all. Texas Shuttle's reliable shuttle service allows your family to travel comfortably and conveniently to these top family-friendly destinations, creating cherished memories that will last a lifetime.