Texas is not just a land of sprawling landscapes and cowboy culture; it's also a haven for family-friendly events that offer a plethora of fun and entertainment for all ages. Whether you're looking for exciting festivals, interactive museums, or thrilling outdoor adventures, Texas has it all. In this blog post, we'll delve into the diverse range of family-friendly events happening across the state and highlight the convenient transportation services provided by Texas Shuttle. Get ready to embark on unforgettable adventures with your loved ones, hassle-free.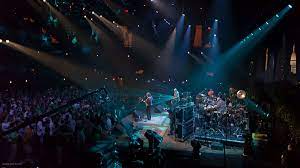 Rhythms in the Park: Austin City Music Festival
Location: Zilker Park, Austin
Dates: October 15th - October 17th
Featured Artists: A diverse lineup of local and international musicians across multiple genres
Interactive Activities: Art installations, local food vendors, craft beer tastings
Texas Shuttle's door-to-door service ensures you arrive at the Austin City Music Festival stress-free and ready to groove to the rhythm of your favorite artists. Our professional drivers will pick you up from your preferred location and drop you off at the festival entrance, allowing you to make the most of this iconic event.
Country Trails: Houston Livestock Show and Rodeo
Location: NRG Stadium, Houston
Dates: February 28th - March 19th
Featured Artists: Country music superstars and up-and-coming performers
Special Attractions: Livestock shows, rodeo competitions, carnival rides, and games
Texas Shuttle offers comfortable rides to the Houston Livestock Show and Rodeo, making it easy for you and your family to enjoy this Texan tradition. Our spacious shuttles can accommodate groups of any size, ensuring everyone can join in on the fun and excitement of this family-friendly event.
Sounds of the Sea: Corpus Christi Beach Music Festival
Location: North Beach, Corpus Christi
Dates: July 8th - July 10th
Featured Artists: Beach music bands, DJs, and local talent
Beachside Activities: Volleyball tournaments, sandcastle building contests, beach games
Texas Shuttle's reliable shuttle service will transport you to the Corpus Christi Beach Music Festival, where you can soak up the sun, dance to the lively beats, and enjoy the coastal atmosphere. Our drivers prioritize your safety and comfort, allowing you to focus on creating unforgettable memories by the sea.
Melodies in the Canyon: El Paso Neon Desert Music Festival
Location: Downtown El Paso
Dates: May 27th - May 29th
Featured Artists: A diverse lineup of top artists from various music genres
Live Performances: Art installations, live murals, and interactive exhibitions
Texas Shuttle's convenient transportation service offers a seamless journey to the Neon Desert Music Festival, ensuring you don't miss a beat of this electrifying event. Our drivers are well-versed in navigating the streets of El Paso, providing a smooth ride to and from the festival grounds.
Attending all these events in Texas is an incredible experience, but transportation logistics can often be a challenge. Texas Shuttle eliminates those worries by providing reliable, comfortable, and hassle-free transportation services. Whether you're heading to Austin, Houston, Corpus Christi, or El Paso for a music festival, let Texas Shuttle take care of your travel needs so you can fully immerse yourself in the music, atmosphere, and excitement of these incredible events. Book your ride today and get ready for a memorable musical journey!