Welcome to the captivating world of Texas, where vibrant cultures, rich traditions, and lively rhythms converge. With Texas Shuttle's dependable and affordable shuttle services, you can immerse yourself in the diverse tapestry of Texas's cultural landscape and experience the rhythmic pulse that flows through its cities. This blog invites you to join us on a thrilling adventure as we explore the vibrant culture that makes Lone Star State genuinely unique.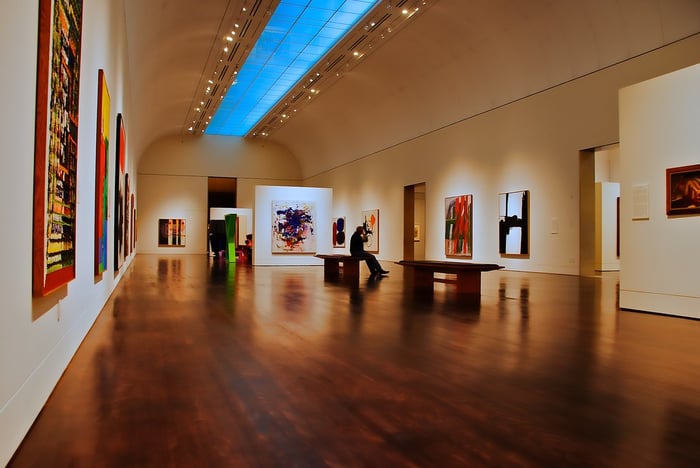 A Melting Pot of Cultures
Step into the heart of Texas's vibrant culture by exploring its diverse cities. In Houston, witness the blending of cultures worldwide, from the fiery Asian communities in Chinatown to the lively Hispanic neighborhoods. San Antonio offers a deep dive into the rich heritage of Mexican and Texan cultures, evident in its historic missions and festive celebrations. Dallas provides a fusion of art, music, and culinary delights that reflect the diverse communities that call this city home. With Texas Shuttle's reliable shuttle service, you can easily navigate these cultural hubs and discover the colorful mosaic of Texas's multicultural heritage.
Unveiling Artistic Treasures
Embrace the artistic vibrancy of Texas by exploring its renowned museums, galleries, and performing arts venues. In Austin, delve into the live music scene that earned the city the "Live Music Capital of the World." Visit the Blanton Museum of Art and immerse yourself in captivating exhibitions showcasing local and international talents. In Fort Worth, explore the world-class Kimbell Art Museum, renowned for its extensive collection of masterpieces. With Texas Shuttle's convenient ground transportation, you can easily navigate the artistic landscape of Texas and witness the incredible talents that define its cultural identity.
Cultural Festivals and Events
Experience the pulse of Texas's vibrant culture through its lively festivals and events. Join the exhilarating celebration of music, film, and interactive media at Austin's South by Southwest (SXSW) festival. Dance to the infectious rhythms of Tejano music at the annual Tejano Conjunto Festival in San Antonio. Indulge in the flavors of international cuisines at the Taste of Dallas food festival. With Texas Shuttle's affordable shuttle service, you can effortlessly hop from one festival to another, immersing yourself in the energetic atmosphere and connecting with the passionate communities that bring these events to life.
Authentic Culinary Delights
Exploring Texas's vibrant culture is complete with savoring its mouthwatering culinary delights. Indulge in smoky, slow-cooked barbecue in Lockhart, the "Barbecue Capital of Texas." Treat your taste buds to the bold flavors of Tex-Mex cuisine in San Antonio, where traditional recipes are passed down through generations. Experience the fusion of Southern and Mexican flavors in Houston's diverse culinary scene. With Texas Shuttle's reliable shuttle services, you can embark on a gastronomic journey, sampling the authentic flavors that define Texas's cultural cuisine.
Texas has a vibrant culture, captivating rhythms, and a melting pot of traditions. With Texas Shuttle as your trusted companion, you can dive deep into the heart of Lone Star State's vibrant culture. From the eclectic cities to the art-filled galleries, from the vibrant festivals to the mouthwatering cuisine, Texas offers a cultural tapestry that is as diverse as it is captivating. Embrace the rhythm of Texas with Texas Shuttle's affordable and reliable transportation services, and let the vibrant culture of the Lone Star State leave an indelible mark on your journey.